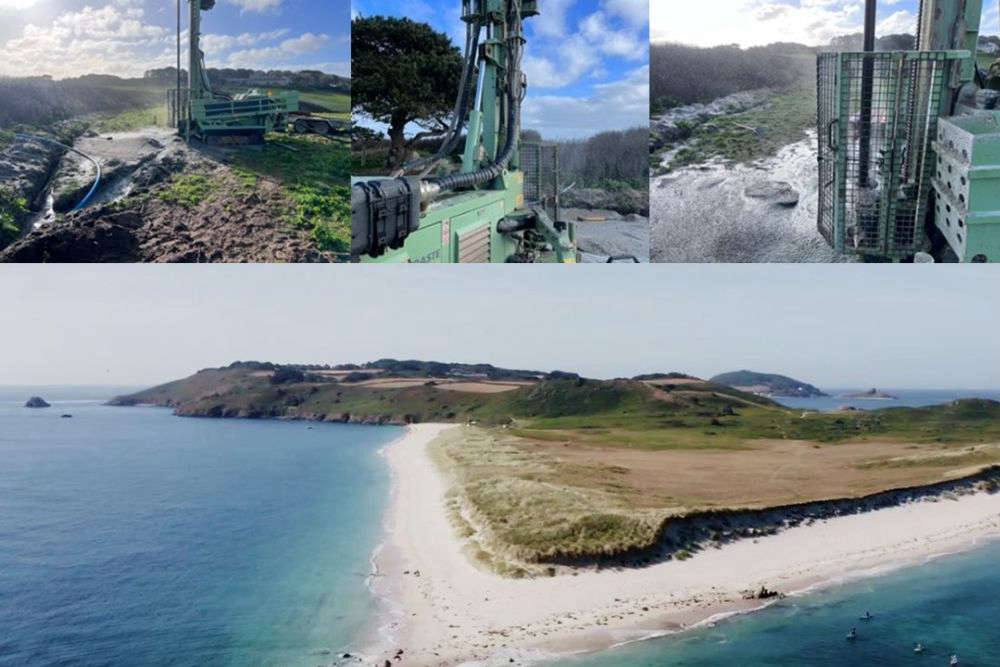 Two new vertical shafts are being drilled into Herm to obtain more groundwater for the island.
A cargo vessel transported equipment across to Herm last week, allowing the teams from Geomarine Gsy Ltd, D.W.Lloyd Limited, and Herm services to begin drilling additional boreholes.
The first hole, at the top of Monku Field, has been completed. At a depth of 101 meters, it is now officially the deepest borehole on the island.
The teams are now working on the second borehole in the corner of Top Valley Panto.