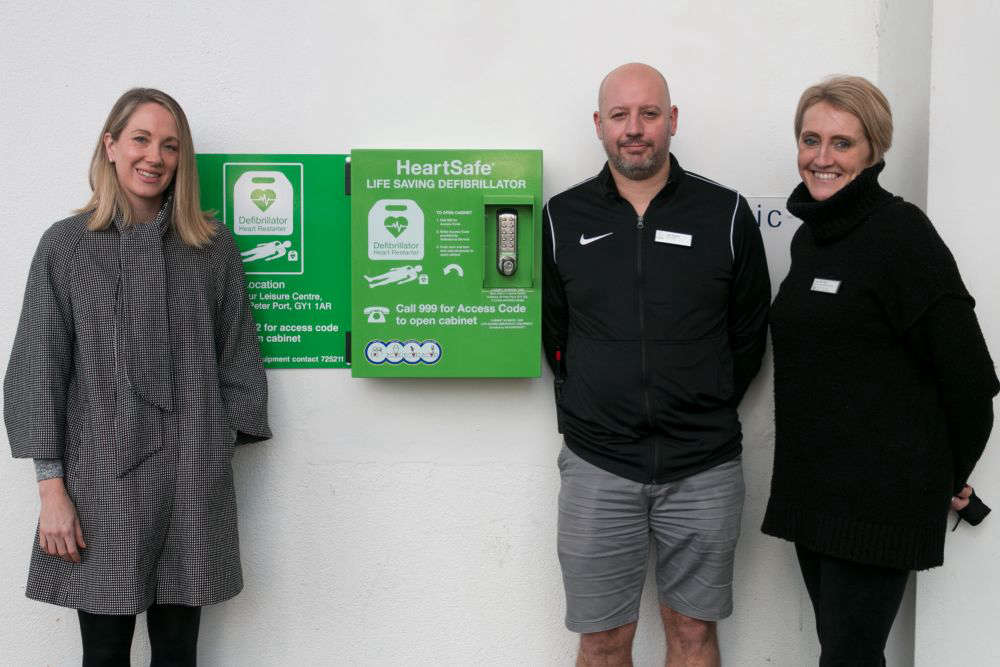 A new heart-starting machine has been installed outside Guernsey's Beau Sejour leisure centre.
The machine has been donated by Ravenscroft to ensure life-saving equipment is available 24 hours a day, even if the centre is closed.
There is a defibrillator inside the centre, but previously the nearest one available out of hours was at St James Concert Hall.
"The new defibrillator is available 24 hours a day, seven days a week. We're in a high-traffic area, with the skatepark, Cambridge Park, and many residents living nearby and so this generous donation from Ravenscroft will ensure that there is always a defibrillator available to anyone who may need it." - Samantha Herridge, head of recreation services at Beau Sejour.
So far, the Cardiac Action Group has installed 122 24-hour machines across the Bailiwick and has provided training to more than 3,000 islanders since 2018.
Early use of CPR and a defibrillator when someone is suffering a cardiac arrest can improve their changes of survival by 10% per minute.