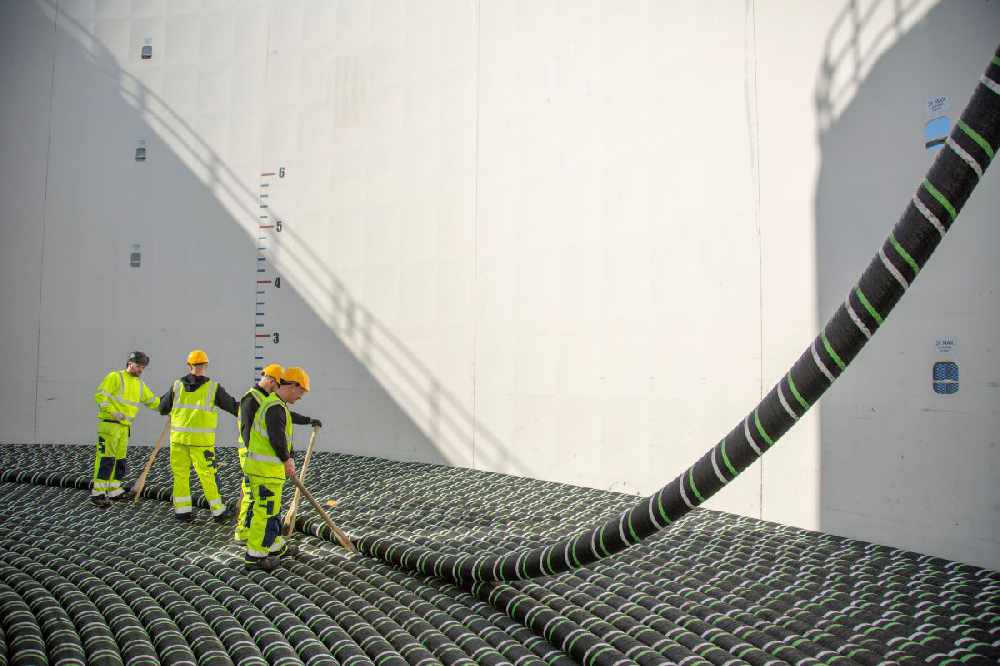 The cable on board the NKT Victoria.
Guernsey's new electricity cable is on its way to the Channel Islands.
The 37.4km cable has been manufactured by Danish cable producer NKT in Sweden and is being shipped to the islands on board the NKT Victoria.
It weighs 77kg per metre and will connect to Jersey and deliver more than 90% of its power from sustainable sources in France.
The existing link has been faulty since late last year and has since been switched off meaning all power has been generated on-island.
This is a much more expensive option as it costs £1m a month more than importing from France.
Guernsey Electricity has invested over £30m in this replacement.
The NKT Victoria was in the islands at the beginning of September preparing the seabed for the laying of the cable.
The ship should be at Greve de Lecq in Jersey this Thursday and arrive in Havelet Bay in Guernsey on Sunday when installation will begin.