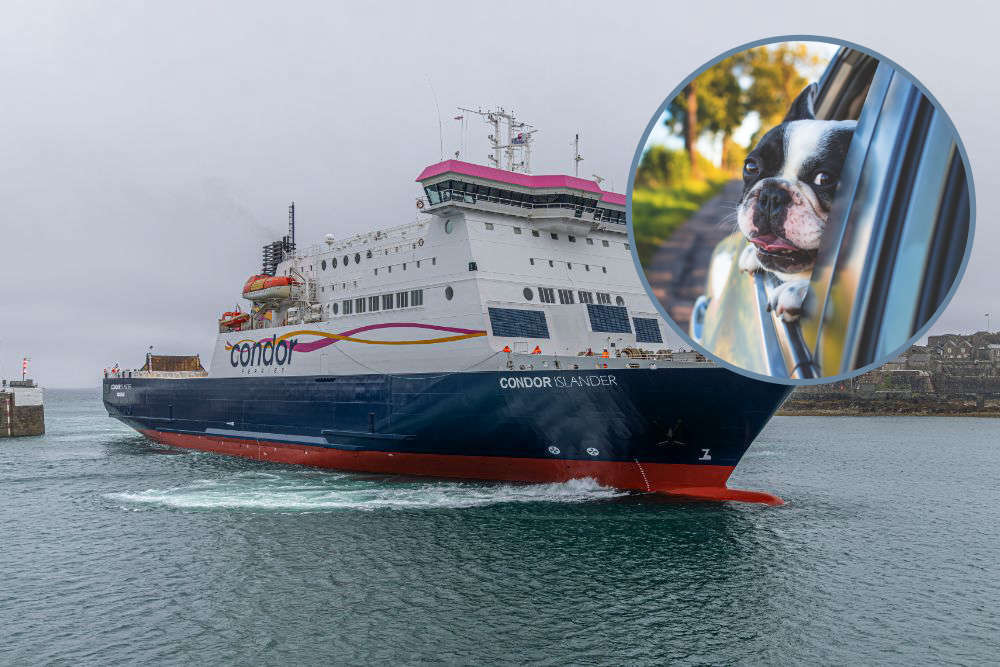 Condor's new conventional ferry, the 'Islander', will have six 'pet-friendly' cabins, in a first for the company.
Pets travelling on the Commodore Clipper are required to stay in passenger's vehicles for the duration of the crossings, with owners allowed to go down to the deck to check on their furry friends at certain times during the journey.
The ferry company say that pets will only be allowed in specified cabins and will not have access to communal areas.
However, they will be allowed onto the outside deck for exercise.
Condor says the six pet-friendly cabins..." can accommodate up to three people and one domestic pet. Each is en-suite, with bunk-style and an extra bed and differs from the usual passenger-only cabins in that they feature a laminate flooring. An outside deck is accessible for exercise and pets are to be muzzled and kept on a lead when not in the cabin. Pets can still be carried on Islander and our other passenger vessels in a vehicle or in an appropriate carrier on the car deck."
The Islander is expected to enter service in November, according to the winter schedule.
The full schedule has been published and will allow both day and overnight crossings from the Channel Islands and the UK.
"Condor Islander will operate a new overnight service, six days per week between Portsmouth and the Islands from 01 November. Three will call into Guernsey first and three into Jersey. We believe this will prove popular, particularly with returning Guernsey and Jersey residents.
It allows us to add capacity and improve connectivity on our key routes and creates an overall more weather resilient passenger and freight service, especially during winter." - Condor Ferries.