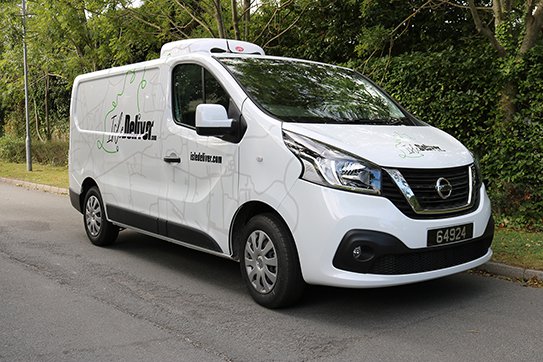 Guernsey Post has teamed up with the Channel Islands Cooperative Society and Marks & Spencer to create a new food delivery service.
'IsleDeliver' will be run independently from the company's postal activities, with a dedicated team and a small fleet of specialist refrigerated vehicles.
Guernsey Post Chief Executive Boley Smillie says there is a strong demand for a reliable grocery delivery service:
'We've got a need to diversify, innovate and look at different things because mail volumes are quite volatile, so this is a new opportunity for us. We've got the people with the skills and experience to do the job, and hopefully by combining with companies who have expertise in grocery retail it's hopefully a perfect match.'
The service has been 'soft launched' this week and customers interested in ordering their groceries online should look out for news from their local retailers.
Boley Smillie continued, "As grocery retailers develop their own online offering, we are ready to expand and provide a bespoke delivery service based on their individual requirements.
'The rationale is that we want to provide a universal service to all retailers in this field, large and small. As this develops hopefully the volume will increase, there will be economy in the scale and if there is demand out there, it should work for everyone.'