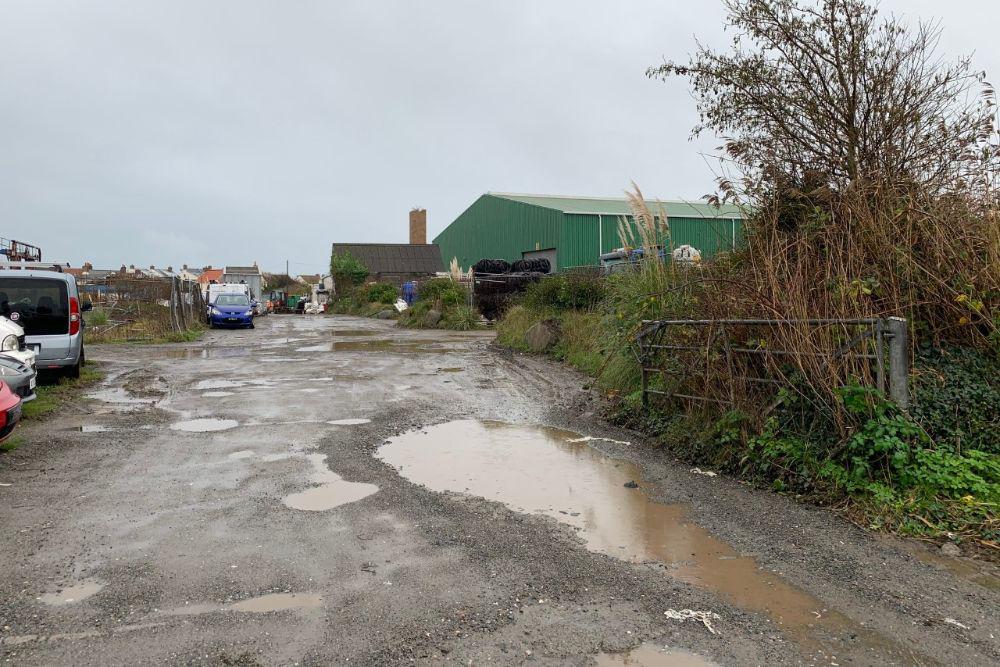 Up to 313 homes could be built at Belgrave Vinery under a new draft Development Framework for the area.
The framework sets out proposals for a potential housing development at Belgrave Vinery in the Vale Road.
The St Sampson site is made up of the Fontaine Vinery and part of the former Belgrave Vinery, the majority of which is States-owned.
Policy and Resources and Employment and Social Security have partnered with the Guernsey Housing Association to develop the options for the area, which is designated for housing in the Island Development Plan.
It has been earmarked for housing for several decades.
Deputy Victoria Oliver, President of the Development & Planning Authority, told us why past proposals for the site haven't been successful.
"First of all, the G.H.A. had a number of sites that they were already developing, and they can't develop too many in one go, and the other reason is that we hadn't actually got our act in gear basically."
The site covers an area of approximately 6.26 hectares and comprises industrial-use, a cess pit emptying point, former horticultural site and parcels of undeveloped land.
Deputy Oliver also commented on the space available for development.
"Guernsey's a very small area, there's very little space, and this is actually a really nice area.
"With the development framework, it's going to actually look at it to make sure that we're using the site to the best of its abilities."
It is anticipated it would be able to accommodate between 125-313 homes.
Jim Rowles, Director of Planning, spoke to Island FM on the site about how phase development can overcome the constraints of the land.
"The development framework that's being issued makes clear that it's possible to phase development of the site. That's one way of overcoming some of the constraints, and one of the main ones is going to be about flood risk.
"The larger part of the site that we're standing on at the moment is above the flood risk level, so there's potential to phase development, so that comes forward first.
"The flood risk is one of the reasons why the development of the larger Belgrave Vinery housing target area didn't progress in the past."
Islanders have until 11th February to comment on the draft Development Framework.
"Many in the community will have known that this site is one the States views as key in addressing some of the island's affordable housing needs, but in order to determine what kind of development would be appropriate here this draft development framework will need to be finalised. We're keen for Islanders to submit their views before the February deadline." - Deputy Victoria Oliver, President of the Development & Planning Authority