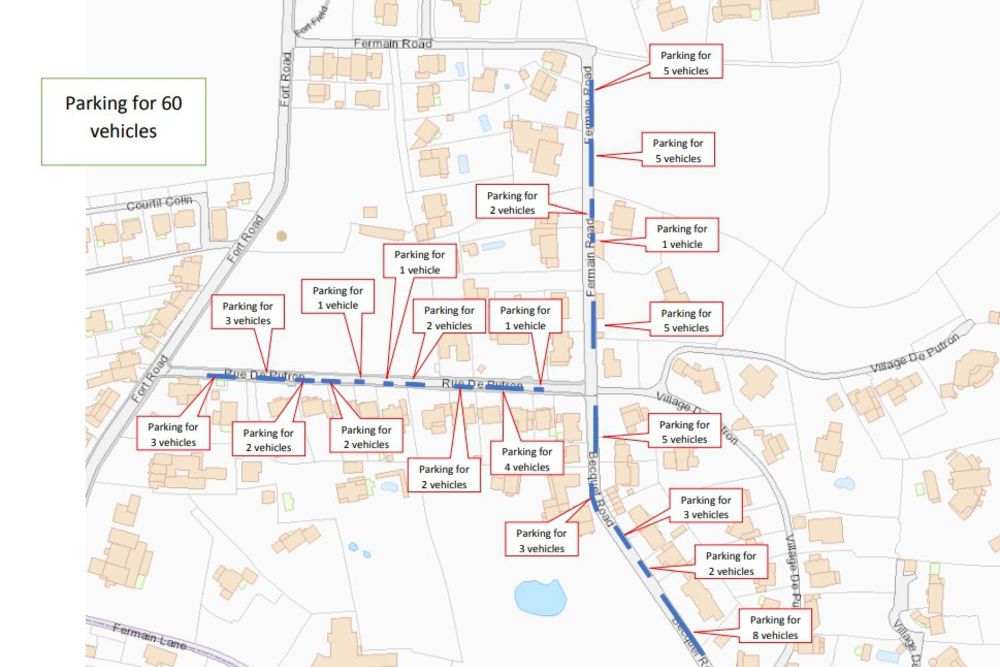 The Committee for the Environment and Infrastructure is proposing 60 new 23 hour parking spaces.
It's in response to vehicles being left or abandoned in and around town. The new spaces would be in Fermain Road, Rue de Putron and Becquet Road.
Deputy Barry Brehaut has released the following statement:
"When incidents like this occur, it is not only a nuisance but also restricts the availability of parking for other road users. The absence of regulated parking means that Guernsey Police has limited powers to deal with these issues. Guernsey Police has been consulted and are supportive of the proposal and what we are trying to achieve."
We're being asked for our opinions on the proposal. We should contact Traffic and Highway services by either emailing 'traffic@gov.gg' or sending a letter to Traffic and Highway Services, PO Box 145, Bulwer Avenue, GY2 4LR.
We have until Friday 16th March to get in touch.