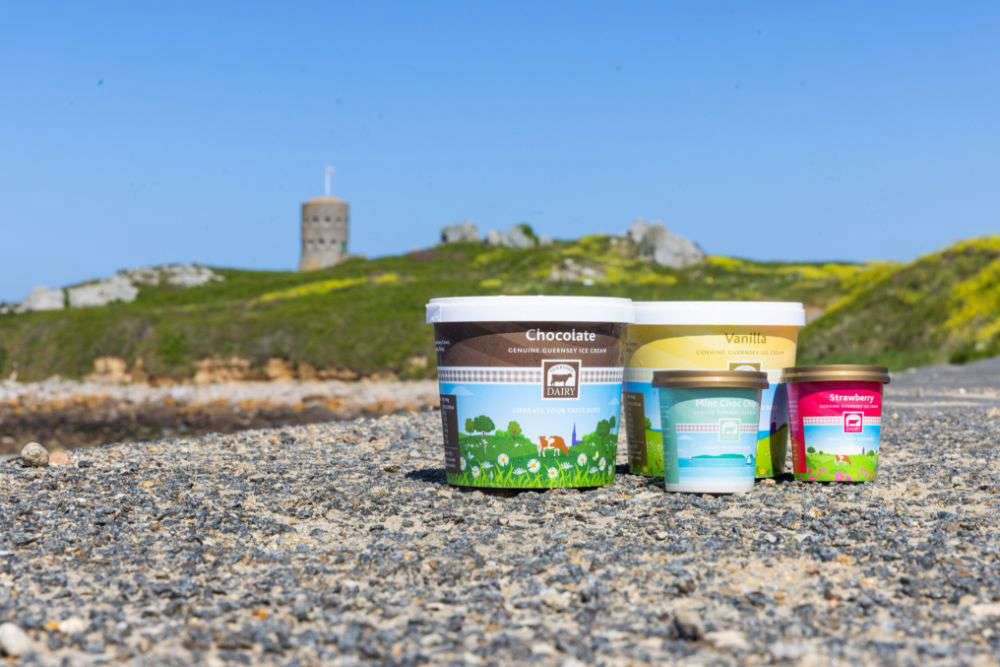 Rebrand features iconic local images like a Martello Tower in a new, round tub.
Guernsey ice cream's had a facelift following a collaboration between the States' in house design team and a brand agency.
The old square tubs with the chequered image are being replaced with a round design featuring local landmarks.
Images include a Martello Tower at L'Ancresse, Victoria Tower, a rural scene in the western parishes and passing yachts viewed from Bordeaux Harbour.
Dave Domaille, the production manager at Guernsey Dairy, says the old tubs were looking dated:
"The idea of changing the cartons was just to freshen it up a bit. We found it was getting a bit boring. So the marketing team and the production team came up with some really good island pictures."
He says changing to a round container was important too:
"The shape of them was what most supermarkets and customers had told us they wanted to move away from, they found it was old fashioned."
The tubs will be seen in shops and kiosks this summer. Dave says they're designed to attract both locals and visitors. He says it's an aspiration to export the ice cream, if finances allow:
"We're raising awareness of our brand, across the whole of the island, visitors included. Moving forward, if the dairy is refurbished, or we get a new dairy, with a bigger room, we could look at possibly export."