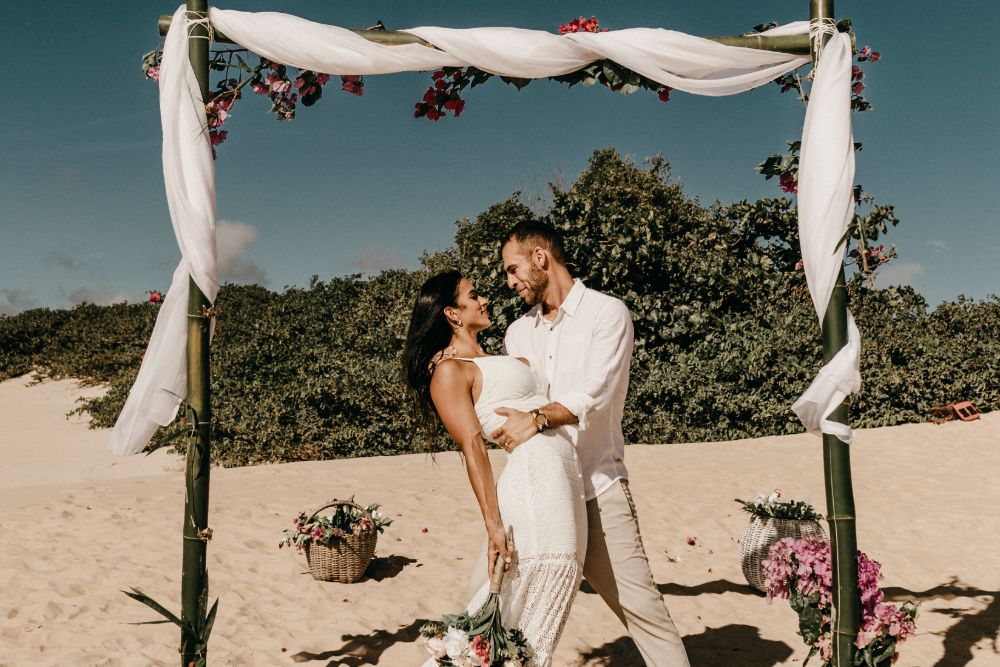 Photo by Jonathan Borba from Pexels
Guernsey's outdated marriage law will soon be replaced - offering a welcome boost for future wedding tourism to the Bailiwick.
The new legislation will come into effect at the start of March.
The main change will be that couples will have a much wider choice of locations where they can tie the knot, including hotels, gardens or on the beach.
The new law simplifies the administrative process required of a marrying couple, but retains the safeguards to prevent illegal unions.
Couples eager to wed immediately under the new law will have to wait a little longer though.
They have to give notice of their intention to marry, and once that's happened, it has to be published by the Greffe, which takes a minimum of 21 days.
Wedding celebrant Michelle Duquemin says the new law is great news for those wanting to tie the knot, and great news for tourism too:
"It's going to be a wonderful opportunity for people to choose a lovely venue because we have so many to choose from here. It could be a real boost for tourism and I'm sure hotels will advertise this. Guernsey could become a really desirable wedding venue."
Michelle says there are still a number of things to consider when choosing the ideal spot for a romantic wedding. She says there are still practicalities to think about:
"People may think about getting married in their favourite spot on the cliffs at Icart or Petit Bot but they should also bear in mind the number of guests they want to invite and whether the location would be safe for them. On the beach at Cobo in August could be a fantastic wedding venue but it is also a very public location where people have a right to be. Having a plan B is also a good idea in case of rain.
"The law change introduces many extremely exciting opportunities but there are things a couple should reflect on."
Speaking to Island FM In November, Economic Development's Deputy Simon Vermuellen said the new law will 'put Guernsey on the map as a special occasion destination'.