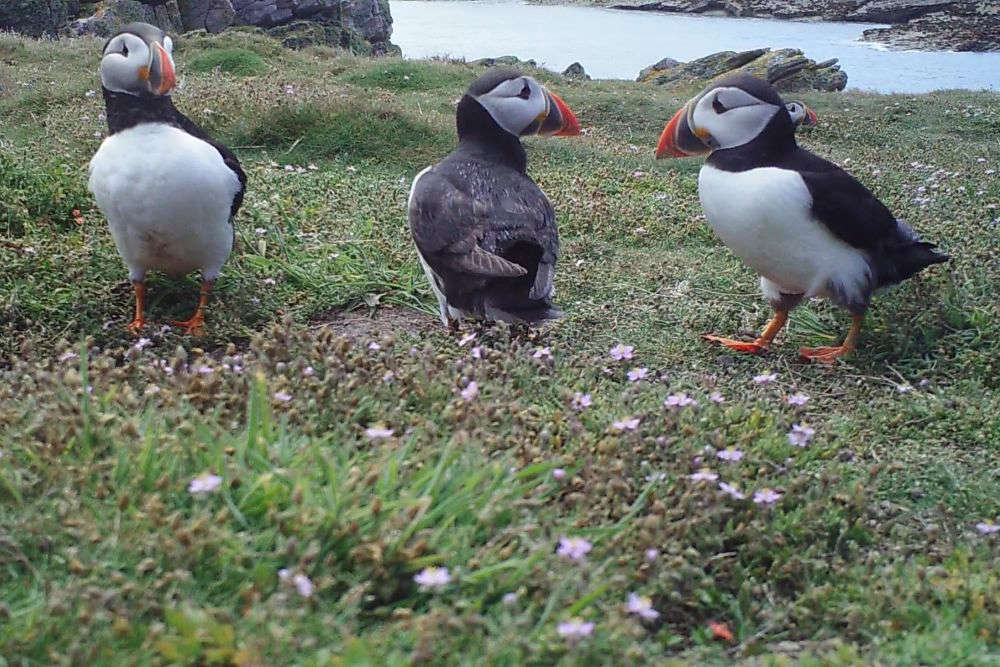 Puffins on Burhou taken with a PuffinCam. Images courtesy of Justin Hart, Alderney Wildlife Trust
A third camera has been set up on the protected sanctuary off Alderney, to give more insight into the wildlife that lives there.
The new PuffinCam 3 goes live today (11 April) and Alex Purdie, the RAMSAR officer for the Alderney Wildlife Trust, says it's more advanced than the two current web cams.
"It's a really good upgrade. It's a much higher quality camera, so we'll be able to see the Puffins in higher definition, hopefully enabling us to conduct the ecological work we do with the camera to a greater degree of efficiency."
It is a pan tilt zoom camera and can give a 360 degree view as well as take video and stills, all operated remotely so it doesn't disturb the Puffins.
Alex Purdie says it's mounted in a different location, higher up on Burhou, than the other cameras.
"This will allow us to get a better view of the Puffins in the colony and in the burrows but also the Puffins rafting on the water to the south of Burhou, and, over the back end of the island, to the north, where there's a seal colony, so we should hopefully be able to see the seals as well."
The camera will no doubt prove popular with wildlife watchers, and last year there were 668,520 page views of the PuffinCam.
Alex says it will allow the Alderney Wildlife Trust to conduct research into the health of the colony.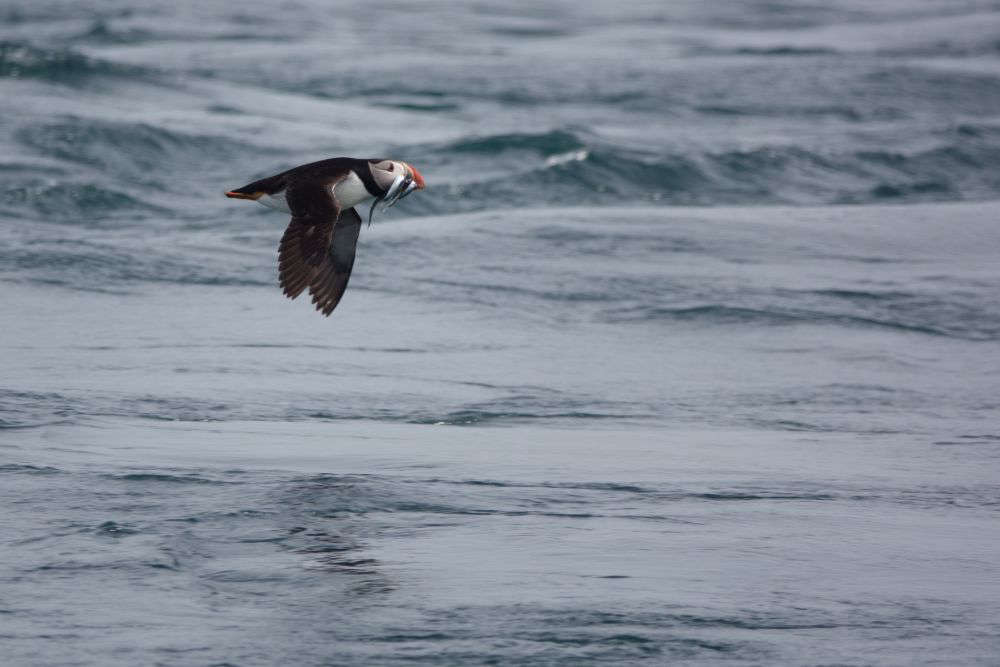 "One is looking at productivity. We use it to identify apparently occupied burrows and we do this by looking for fish returns. When you see the adult Puffins fly back carrying sand eels in their beaks, they're returning to the little Pufflings within the burrows. And when the Pufflings finally leave the nest we capture that fledgling event."
Burhou's Puffin numbers have declined. They were almost wiped out in the last century and were reduced again after severe storms in 2014.
There are 320 breeding Puffins at the last count, and that number appears to be stable. Later in the season, there are good numbers of non breeding birds.
Alex says the PuffinCams allow them to gauge the exact size of the population.
"To do this we look at the birds rafting, so we zoom in on patches of the water and count the number of individuals present at any one time at certain periods of the season. This gives us a representative of how many breeding birds there are in the colony, because the number rafting will be half the number of breeding birds in the colony."
You can view the PuffinCams here.