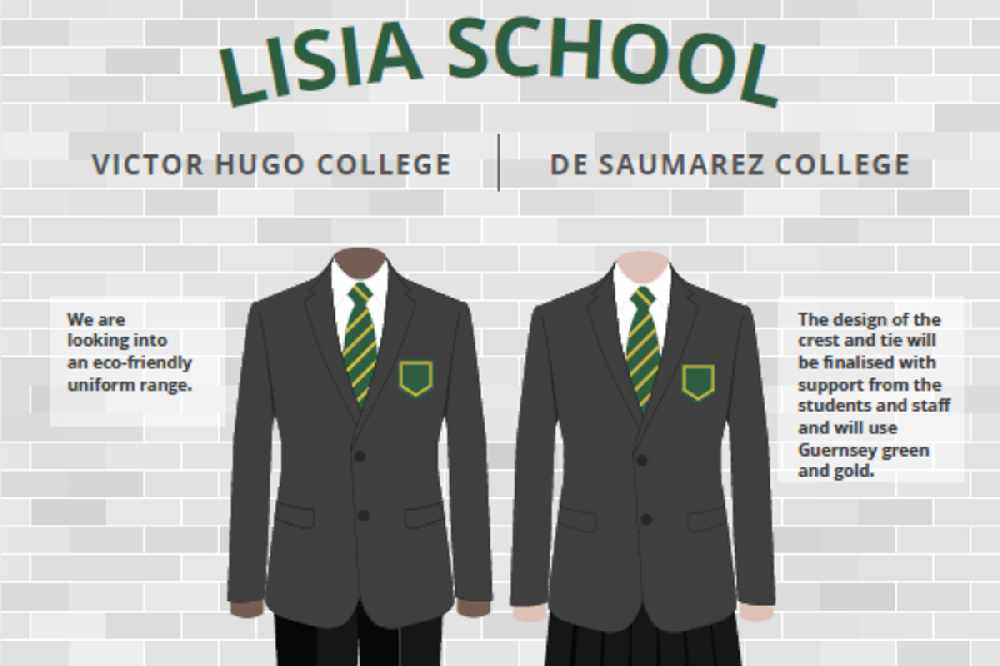 Education, Sport, and Culture have announced the name of the new school, its colleges, and its uniform.
Lisia School will be the overarching entity, while its two colleges will be Victor Hugo and De Saumarez.
Lisia is believed to be the name given to the island by the Romans around 2,000 years ago.
Deputy Matt Fallaize, president of ESC, said he was pleased to reveal the name of the new school.
'Deciding on the names has been the subject of much planning over a number of months and has involved extensive consultation and engagement.
'We hope that the names chosen serve to inspire our students, celebrate our history, and look to the future in providing an identity for the new model of secondary education.'
Victor Hugo College will be found at Baubigny, while De Saumarez College will be where Beaucamps High School is now.
Deputy Fallaize says his committee felt the weight of responsibility in deciding on the names.
'Our staff and students are rightly proud of their schools and their island.
'I am pleased that we have been able to choose three of the more popular suggestions made by the public, staff, and students and names with strong local connections.'
As well as new names, the new school also has a new uniform which will consist of a dark grey blazer, black trousers or pleated skirt, white shirt, and a green and gold tie.
The tie's design has not yet been finalised, but it will be decided with support from students and staff.
Education say students who have to switch over to the new school from one of the current secondary schools will have the new uniform funded by the committee – meaning there will be no added cost to families.
With that, ESC are looking in to ways old school uniforms can be recycled, should they still be in a good enough condition to use.
Funding for the new school model has not yet been decided by the States, but it will be debated in September after the summer recess.