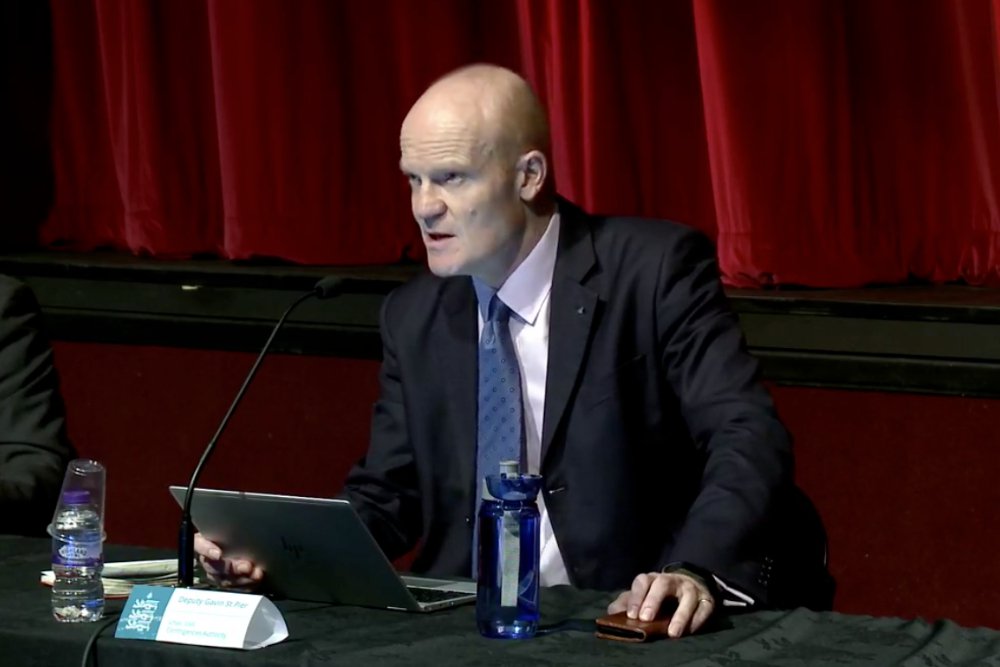 Election poll-topper and former Chief Minister Deputy Gavin St Pier will not lead a committee in the new States of Guernsey.
Deputy St Pier has failed in his bid to lead the States' Trading Supervisory Board.
He polled 12 votes while Deputy Peter Roffey got 24. There was one blank paper.
The former President or Policy and Resources had announced his intention to run for STSB after losing out on the top job to Deputy Peter Ferbrache by six votes last Friday.
I will be standing to be the President of the States' Trading Supervisory Board. This is the job I would really like to do next and where I can contribute the most.

Thanks to @HeidiSoulsby and @VoteParkinson for agreeing to propose and second me.

— Gavin St Pier (@gavinstpier) October 18, 2020
Deputy St Pier later expressed doubt that he would get the job;
I fear this result bodes ill for my bid for the presidency of the States' Trading Supervisory Board. If this Assembly doesn't want the island's most experienced politician's offer to chair a minor Committee, they are probably not going to want me? #unity https://t.co/rbcMkbdvmQ

— Gavin St Pier (@gavinstpier) October 19, 2020
It then seemed more positive, with backing of P&R for his candidacy;
I'd heard round and about that P&R are now nominating me for STSB so good to have this confirmed... https://t.co/z3yEPs7s1E

— Gavin St Pier (@gavinstpier) October 20, 2020
The island's former leader then reacted to his defeat on social media:
"I was pleased for @Lindsay_Gsy to nominate Deputy Roffey. I wanted the States to have a clear policy choice - change or, broadly, continuity. In this case, they chose the latter. I'm totally relaxed.
I didn't get it but rest assured I'm not going anywhere. 14,000 people voted for me - it is their mandate that I must honour."
You can follow the rest of the elections for Committee Presidents and members here.
A short time later, Deputy St Pier also failed to get chosen as a member for the Scrutiny Management Committee
Deputies Fairclough & Dyke have been elected as Members of the Scrutiny Management Committee

Votes were as follows:
* Deputy Fairclough 35 votes
* Deputy St Pier 17 votes
* Deputy Dyke 20 votes

— Island FM (@islandfm) October 21, 2020