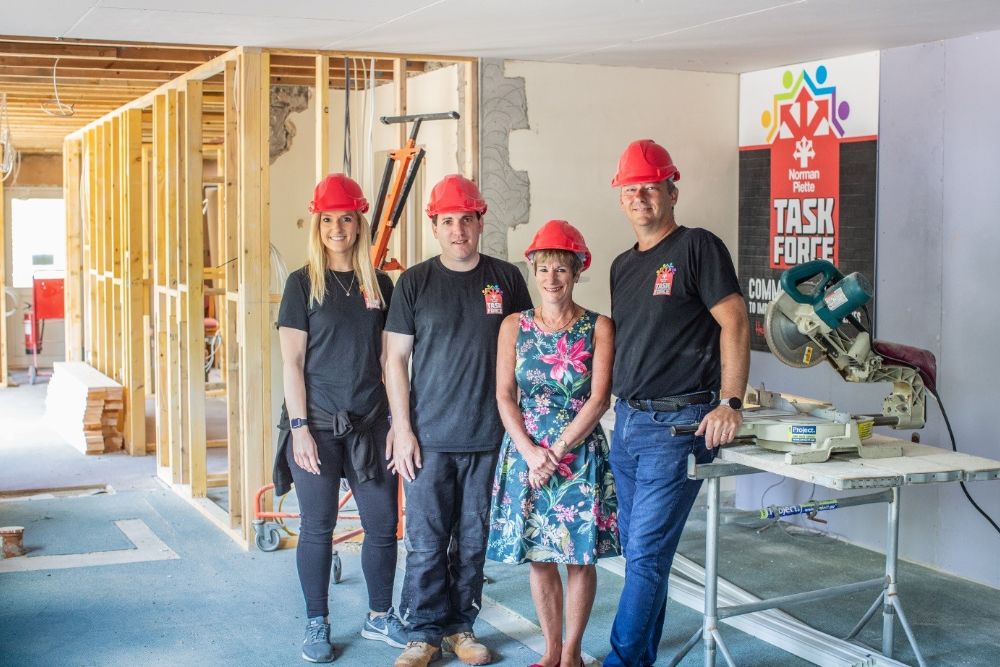 Builders' merchant's refurbishment of Chest & Heart Centre wins Community award.
Norman Piette's work on the new-look Guernsey Chest and Heart medical centre, in the grounds of the Princess Elizabeth Hospital, has won the Community Awards' Corporate Social Responsibility award.
The NP Task Force was led by Executive Manager Steve Powell, who says this is the company's first 'big build' community project and more than 22 staff have given up their free time to work on the six-month project.
'It is something that the company has wanted to do for a long time, having been inspired by the popular BBC TV programme DIY SOS: The Big Build. It's been really rewarding working together as a team, who all have different skills, to breathe new life into these, rather tired, premises'.
Chest and Heart LBG, which is a charity that provides a free health screening service to islanders, celebrates its 45th anniversary this year but the Oberlands premises were no longer fit for purpose. The building is now much more thermally efficient, has disabled access and toilet facilities, new windows, new wiring and plumbing, and has a new IT system installed to ensure data compliance.
The biggest difference will be the addition of two new clinic rooms, enabling more patients to take advantage of the free service.