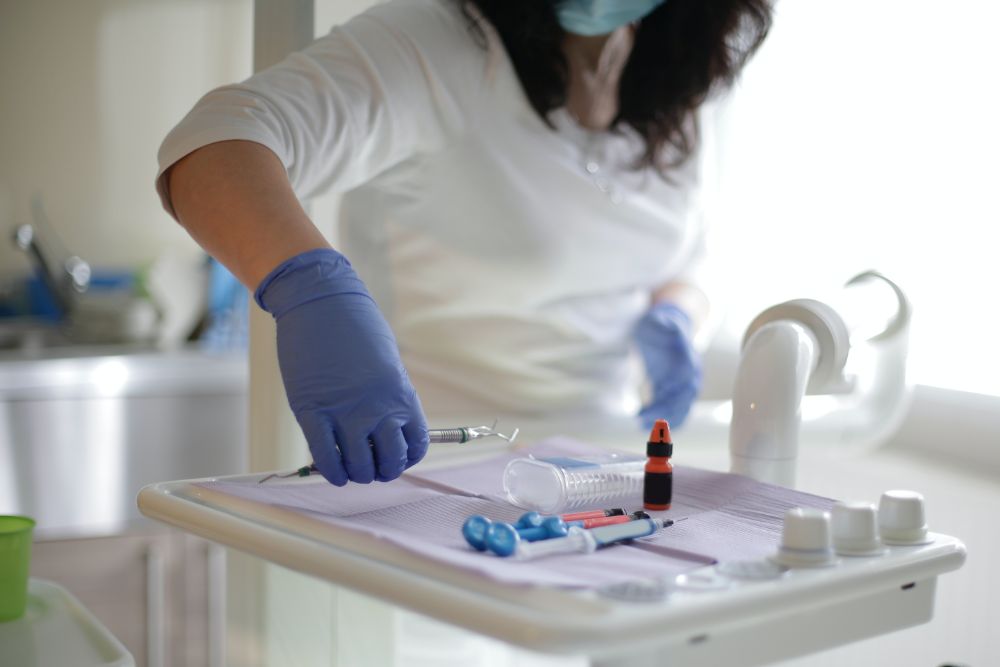 Photo by Andrea Piacquadio from Pexels
Guernsey's nurses have been honoured at a special Government House reception for International Year of the Nurse and the Midwife.
Lady Corder, who qualified as a nurse in 1982, met more than 60 practising Bailiwick nurses from both private and public care sectors, together with the President of Health and Social Care, Deputy Al Brouard.
Karen Leach, Head of Community Health and Social Care, says it has been a hugely poignant year for nurses and midwives and it was wonderful to have their contribution to society recognised:
"The Guernsey public has always recognised and valued the role of nurses and midwives because we are in people's lives at the most complicated and challenging times, either at the birth or the end of someone's life and everything that happens in between. We have always been really valued by the community we serve and we are grateful for that.
"As a community we know that the Bailiwick has really pulled together and the strength of our response to the global pandemic has been about how we all work together. So for nurses and midwives to have the opportunity to get together and celebrate this amazing year is so important because it raises the profile of our role and the vital work we do in the community."
Lady Corder, whose own nursing career in the UK spanned 24 years paid tribute:
"The fact that this event was delayed for six months due to a public health emergency only serves to highlight the value of nursing. Both as individuals and families, we all rely at some point on the dedication and compassion of our nurses and midwives. We simply could not function as a community without them, yet the world is facing an acute shortage of trained professionals.
"Sadly we don't have the space to host all of the Bailiwick's nurses and midwives, but I'm delighted to be able to meet and thank so many practicing representatives from across the profession for the life-changing work that they do for Islanders. I think it's so important that we recognise and celebrate that."