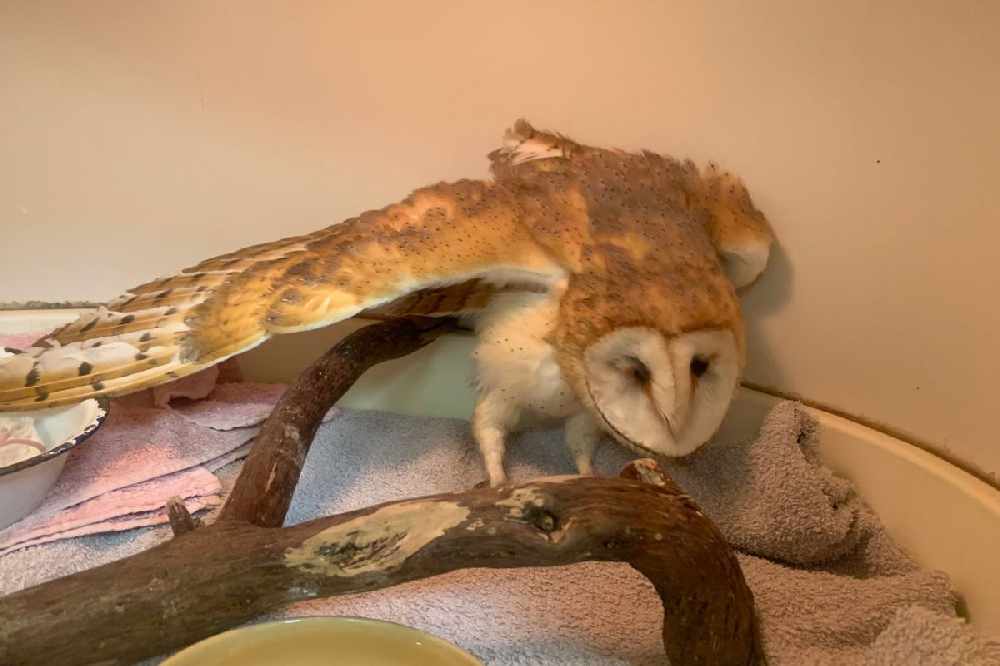 Barn owl hit by aircraft is treated by GSPCA and released back into the wild.
On a very wet stormy night on 30 September the GSPCA were called out to Guernsey Airport after a barn owl had been hit by the wing of a landing plane and spotted by a passenger.
Sarah Langlois the GSPCA Night Warden on duty went to rescue the bird and bring it back to GSPCA manager Steve Byrne.
Both Sarah and the injured barn owl were soaked and the bird was checked over, treated and placed into an intensive care unit.
On arrival the bird was very unsteady and the team were very worried but within a few days 'Olly' was eating well and progressed into one of the shelter's outside rehab 'flights'.
There she grew stronger every day and soon she was fit and well enough to be released back to the wild.
The flight doors were opened and the team watched her make her way back to the wild.
Sarah Langlois says "The night I went to rescue Olly the weather was awful. She was very poorly so its great she is now back in the wild. Olly is the 5th barn owl we have helped in the last 12 months."
Steve Byrne says: "It took nearly 3 weeks to get her fit enough to be released to the wild and it was a fantastic release. With over 1500 wild birds through our care every year the new Wildlife Hospital will help birds like Olly and vastly improve our facilities."
"To find out more or discuss how you or your group or business could support the GSPCA you can pop in to the Shelter in St Andrews, call 01481 257261 or email stevejbyrne@gspca.org.gg as we love chatting to those that wish to support our vital work."
"If you ever find a sick or injured animal you can call us 24/7 on 01481 257261, pop it in day or night or check this link for details http://www.gspca.org.gg/animals/wildlife-advice ."