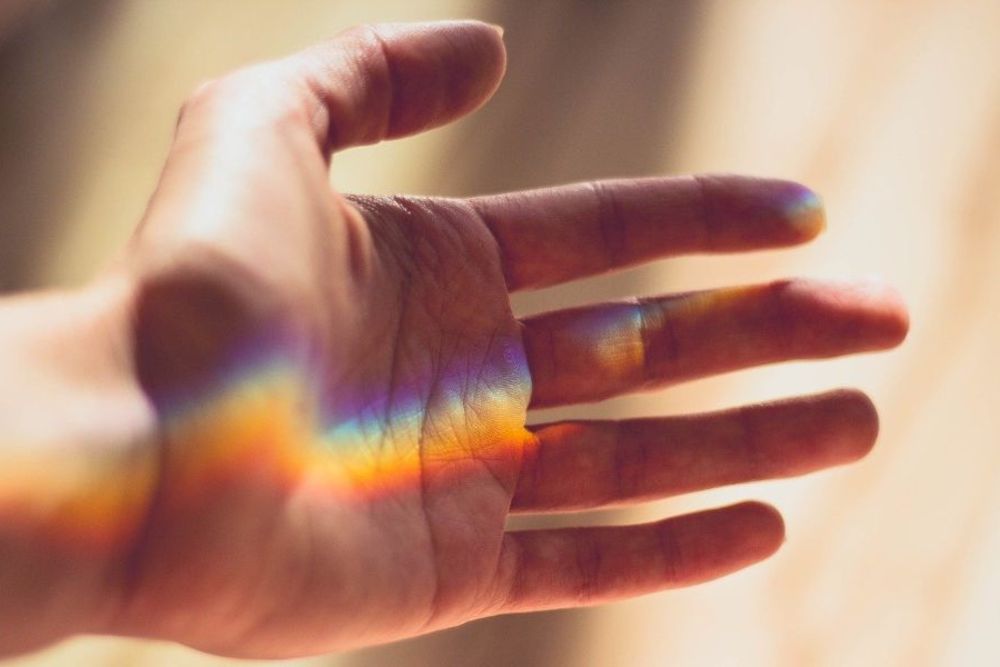 It's a year to the day since news broke of Guernsey's first confirmed case of Covid-19.
Director of Public Health Dr Nicola Brink announced the first positive case on Monday 9 March 2020.
The patient had returned from Tenerife and developed symptoms.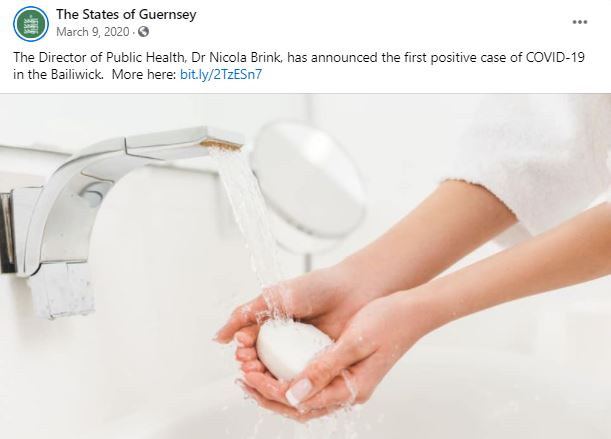 In the past 12 months more than 72,700 tests have been done here. 821 have been positive.
Fourteen people have died with the infection and the virus is presumed to be the cause of a further three deaths.
Jersey recorded its first case the following day, 10 March 2020. The virus has gone on to claim 69 lives there. There have been 3221 confirmed positive cases.
Alderney has had just a single infection, whilst the other Channel Islands have remained Covid-free throughout.
Island FM spoke to Dr Nicola Brink on the anniversary, and asked how she was feeling a year ago.
"I remember looking at this and looking at the results and thinking well, 'and so it begins'. Then, looking around, and the team had come in - they were all there. It was quiet professionalism. It was 'we know what we've got to do, let's get on with doing it'.
"But, of course there was a feeling of 'we didn't know what we'd be facing for the next year'. So, there was a feeling of trepidation, but it was calm, professional, let's get on with it and manage the situation'."
Dr Brink added what she's learnt over the past twelve-months.
"I think the most important thing I learnt was the importance that when you're managing a pandemic it's not an individual, indeed it's not a group of individuals, it's a whole island response.
"I think the success that the island has had, has reflected the fact that the whole island has worked together. It really has been phenomenal that island spirit has got use to where we are today."
When the first lockdown was announced last year, the Bailiwick community quickly began spreading the #GuernseyTogether message, bringing the island together albeit socially distanced apart.
The Director of Public Health told us what she thought about the initiative.
"It's absolutely amazing! I think this is the most incredible island, it's a fantastic place to live and we are extremely fortunate to live in a community that supports each other, and has abled us to move forward together.
"I can't express how grateful I am to how the community has supported us through that - it has made a fundamental difference to us, and to me.
"I think the response from islanders is the most important factor. We could test all we like, we can contact trace all we like, but without the island pulling together and working together we would not have been successful. So, I think the absolute credit of the Bailiwick's response goes to every single islander."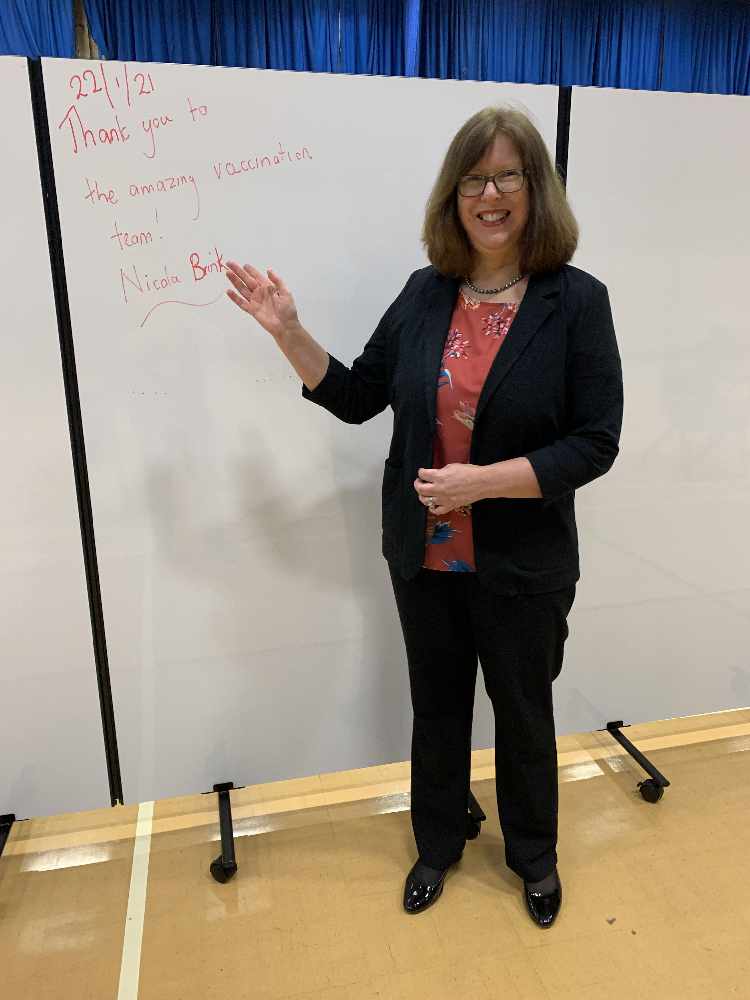 In a message on Facebook, Guernsey's government remarked on 'what a year it has been'.
"There's a lot of truth in the phrase, we're in the same storm, but not in the same boat. Each of us has had our own journey.
"One year on, we are more resilient and more adaptable than we thought possible. We have had to change almost everything about how we live and work over the past 12 months.
"There have been the highs of enjoying both a long summer and Christmas, free of restrictions and of course the terrible lows of being apart from loved ones and seeing Islanders very poorly, and some, tragically, losing their lives. Our thoughts are always with those Islanders, and their friends and families.
"It has been a very difficult year for many of us but, as we look towards the future, there is reason to be optimistic. We are stronger. As a community, and as individuals.
"It's been a tough 12 months and, as we start to find our feet in Stage 2, we must remember to be kind to ourselves, and each other."
In a post on social media, Bailiwick Law Enforcement also reflected on the anniversary:
"There is no doubt that the last 12 months have been difficult for a whole range of reasons, but we are now on the home stretch and will, hopefully, soon be able to enter stage 3."
"Keep up the #GuernseyTogether spirit, and we will be through this soon."