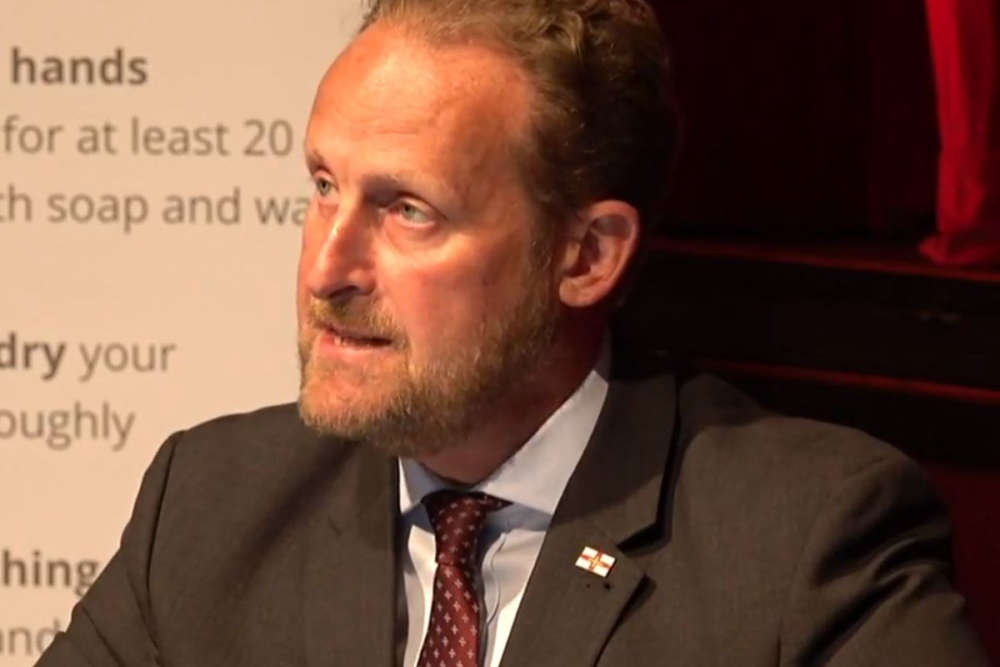 Paul Whitfield has left his role as Guernsey's top civil servant.
He has been replaced in the interim by Mark de Garis, who has held a number of roles within the States of Guernsey - most recently as Chief Secretary for the Health & Social Care Committee.
In a statement published on Thursday evening, the Policy & Resources Committee says it 'recognised the need for a change in senior leadership' and has 'taken action to bring it about':
"Paul has made a valuable contribution to the organisation during his time in post as Chief Executive, most recently during the Covid-19 Emergency Response, but significantly over a public service career that has seen him carry out a number of diverse and challenging roles both in the UK and here in Guernsey and most recently recognised in receipt of an OBE.
"The role of Chief Executive is undoubtedly a very challenging and demanding leadership position, one which Paul has discharged with integrity, honesty, objectivity and impartiality. We take this opportunity to wish Paul all the best for the future as he pursues other interests.
"There continue to be many political and operational challenges ahead, and in order to ensure continuity of leadership while we seek Paul's replacement, we are grateful that Mark de Garis has agreed to step-up into the position of interim Chief Executive."
Paul Whitfield OBE is to move on from his role as States of Guernsey Chief Executive.

The Policy & Resources Committee has expressed its thanks to Mr Whitfield for his significant contribution to the States of Guernsey.

Read more at: https://t.co/15T5brwo6T pic.twitter.com/yoYD9EbtPT

— States of Guernsey (@Govgg) August 26, 2021
Mr. Whitfield says he learned of the decision on his return from a family holiday.
He adds that he'll now have the chance to focus on 'new and different challenges':
"I have just returned from annual leave, which gave me some much-needed breathing space, and a chance to relax with my family. It has been such a busy time for all of us, including myself, and as things begin to settle, time for reflection is once again afforded to us all.
"It has been an amazing eight years, on top of a 40-year career in multiple public service roles, my role as CEO was a job undeniably unpredictable and challenging but hugely rewarding. I can look back on many highlights during my career within the public sector, but most of all reflect on the outstanding quality and dedication of the public sector, for which this community should be justifiably proud of.
Island FM has had it confirmed that Mr Whitfield has already left office, and Mr de Garis is now Interim Chief Executive.