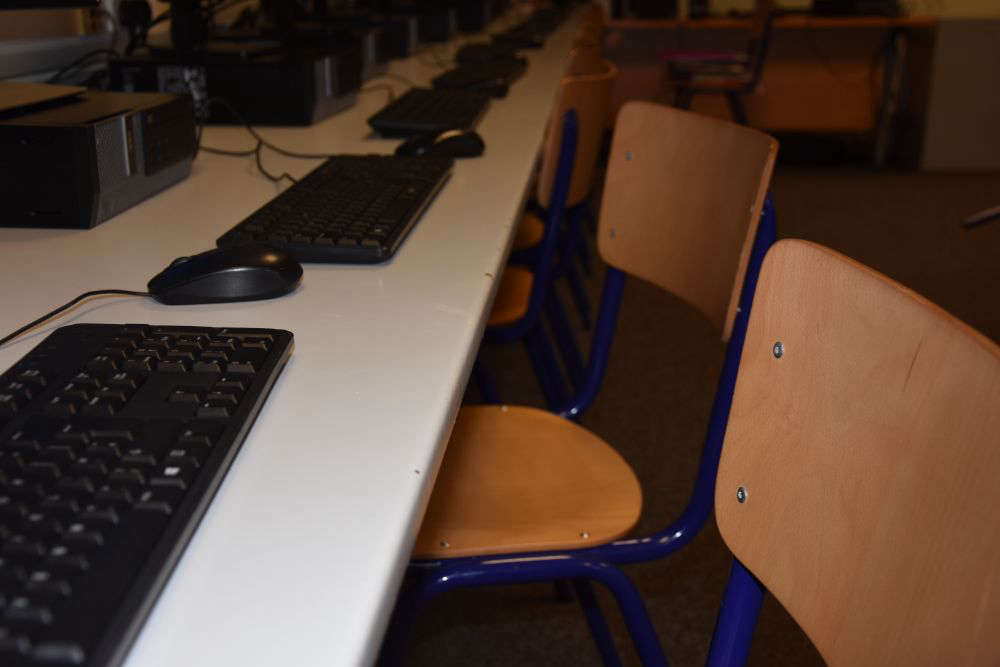 Planning applications have been submitted for temporary classrooms while a new Sixth Form centre is built at Les Ozouets.
Students and teachers will have to be moved temporarily to clear the buildings that will be replaced.
Education Sport and Culture says it hopes to relocate them to existing education buildings.
If that is not possible, it is asking for permission for modular units of up to 10 classrooms at Les Coutanchez.
A further temporary unit could be put in the car park west of the Grammar school to house the Guernsey Music Service.
A third planning application is planned for the new year asking for permission to demolish the former St Peter Port school building ahead of construction of the new post-16 campus.
Director of Education Nick Hynes says any temporary accommodation for students and teachers will be short-term and of 'acceptable standards'.
"We are making good progress in preparing for the construction of the new purpose built post-16 teaching facilities at Les Ozouets, which is of course great news for all of Education, but especially for the College of Further Education for which upgrades are long overdue.
It's always been an inevitability that some departments residing in the outdated facilities at Les Ozouets will need to be temporarily rehoused to make way for that construction and we are committed to minimising any disruption to any staff and students that are affected.
'There are two important things to stress here. Firstly, any relocation will be temporary, and for the least possible time ahead of these teams moving into new purpose-built facilities. Secondly, we will ensure that any temporary accommodation will be of acceptable standards."
ESC says the new model for secondary and post 16 education, which was given States approval in September 2021 following years of debate, is 'on track' to be operational by September 2024.