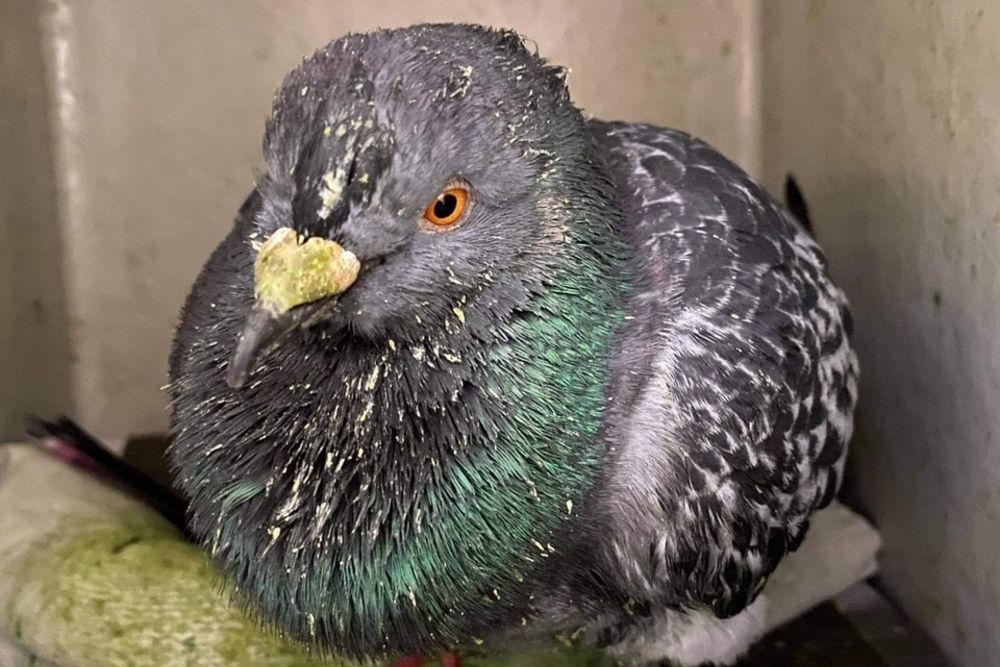 A warning has been issued to pigeon and poultry keepers following confirmation of a deadly virus affecting Guernsey's pigeons.
The States Vet has confirmed Pigeon Paramyxovirus is the cause of a significant rise in dead or sick pigeons, especially in St Peter Port.
The virus is mainly spread by diseased birds' faeces and direct contact, as well as 'respiratory secretions'.
There is a chance that the disease can affect poultry, so owners are being urged to keep their birds indoors or under cover where possible. Feeders and water vessels should also be kept where they cannot be accessed by wild birds.
More than 60 pigeons have been taken to Guernsey's Animal Shelter so far this year, and many more of the birds have been found dead by members of the public.
GSPCA manager Steve Byrne says it's vital that local owners keep their birds safe:
"This virus is a killer which is why we're seeing so many fatalities. There are quite a few viruses that pop up every winter across the British Isles - avian flu for example, and there are lots of variants of that and there are cases throughout the UK. It's why we keep an extra special eye on the sick and injured birds in Guernsey. Thankfully it's not avian flu in these birds but paramyxovirus.
"It's very difficult to eradicate diseases and viruses in wild populations of animals and birds. Sadly, all you can do if you discover a sick pigeon is contact the Animal Shelter on 01481 257261."