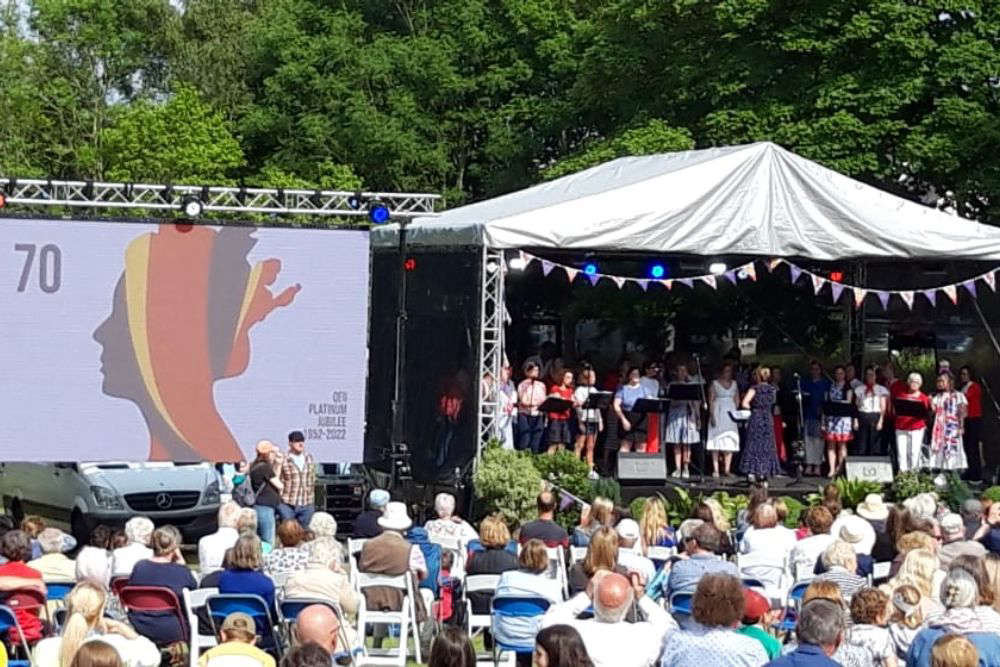 There have been many memorable moments as the Channel Islands have celebrated the Queen's 70 year reign.
It's been a joyous four days across the Bailiwick as communities came together to pay tribute to Her Majesty's seven decades of dedicated service.
Government House in St Peter Port hosted a community fete on Saturday, and a screening of the Platinum Party at the Palace.
The weather has turned biblical on us half way through the concert! But some people are dedicated to their evening! Thank you everyone who stuck it out! #JubileeWeekend #guernsey pic.twitter.com/nTF3mqbkcd

— Gov House Guernsey (@GvHouseGuernsey) June 4, 2022
There was a special Seafront Sunday, while many islanders headed to parish events or held their own street parties.
Not long before kick off 🥰💜#JublieeStreetParty #Guernsey pic.twitter.com/WGWEhqd4Ob

— Zoe🌻 (@_Zoe_Andrews) June 5, 2022
#JubileeJamboree L islet common ❤️#Guernsey #chog pic.twitter.com/2i7KOFE2mn

— L'eptit Colin 🇬🇬 🇫🇷 🇺🇦 (@LeRoiHaptalon) June 4, 2022
The Jubilee holiday had begun with a 21-gun salute at Castle Cornet, and the lighting of the Platinum Jubilee beacons.
The lighting of the @Sark_Island beacon 🔥#BeaconLighting #PlatinumJubilee pic.twitter.com/MkudkYrQrL

— Sark Stories (@sark_stories) June 3, 2022
Following our Jubilee and Pentecost service it was time for #Sark's amazing street party, our vicar adopting robes of the correct liturgical colours @Sark_Island pic.twitter.com/M3qbzj9rlv

— SarkChurches (@SarkChurches) June 5, 2022
The beacon at the Buttes @visitalderney pic.twitter.com/6YB2ULNTav

— John Clacy (@JohnClacy1) June 2, 2022