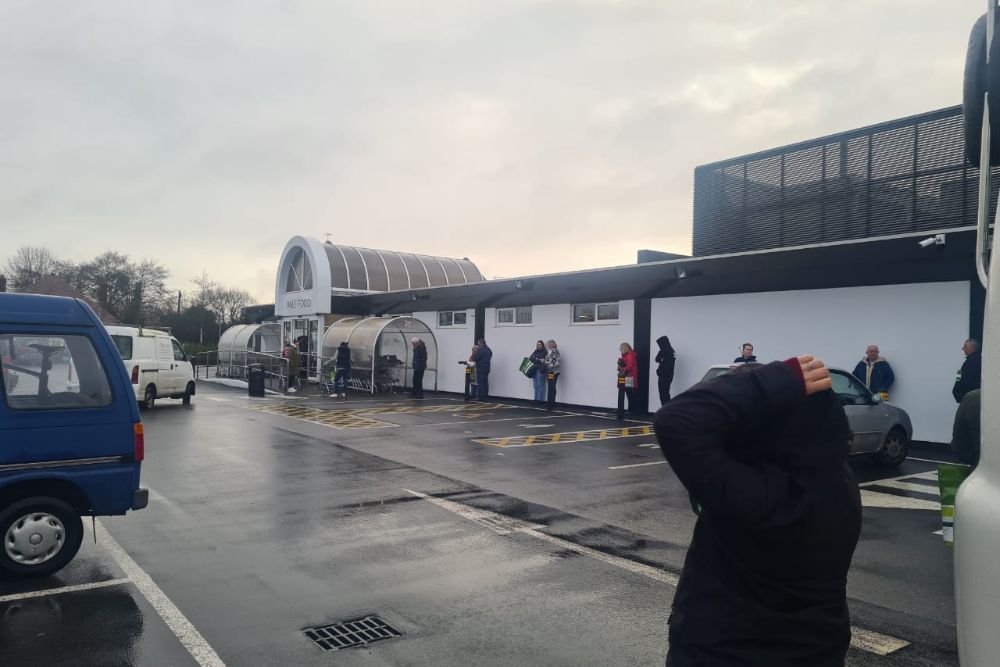 Long queues form outside local supermarkets as CCA announces 4 new positive cases of COVID-19 in the Bailiwick.
The States is asking people not to panic buy in light of the latest CCA announcement.
Long queues of islanders socially distancing have been appearing around local supermarkets this morning.
The authorities say they know the supermarkets are incredibly busy this morning and islanders have been queueing at a safe distance from one another in line with practices undertaken during lockdown earlier last year.
"Please consider others, don't buy more than you need as this could stop someone else from getting the essentials. Panic buying only causes unnecessary alarm and remember we're in this together."