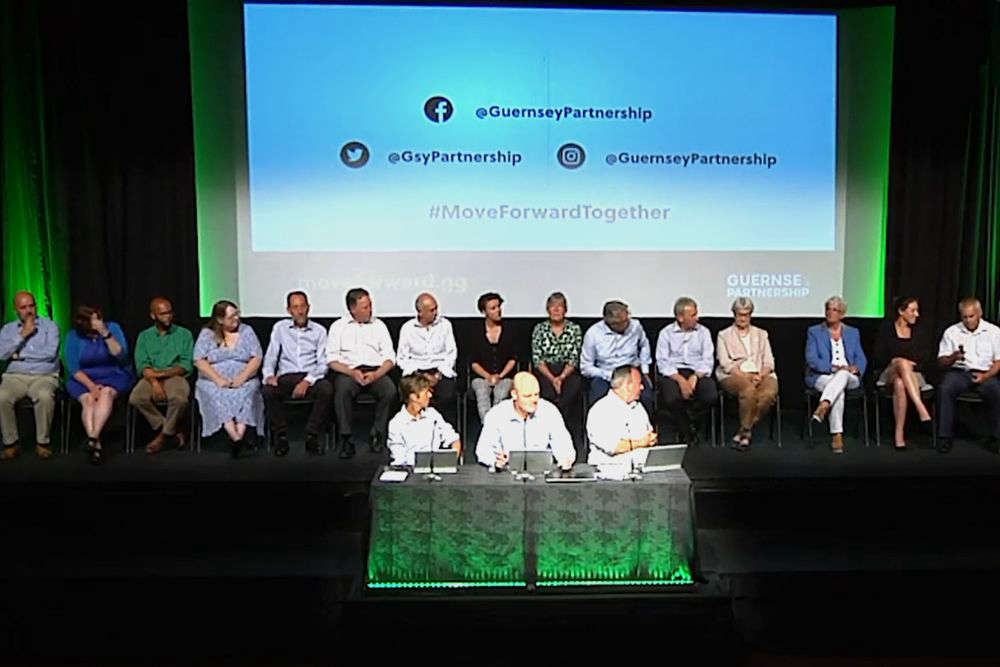 The Guernsey Partnership of Independents is dissolving after a year in existence.
The parliamentary group was formed for the October 2020 election to help candidates get elected.
Ten of its 21 candidates were elected, securing a total 24% of all votes cast.
Deputy Gavin St Pier says it was never a true political party:
"We formed as a group of independent individuals, brought together by shared principles and values rather than policies, ahead of the first general election organised using island-wide voting.
"Since the election, we have never met as a group to discuss or agree any policy positions."
Deputy Jonathan Le Tocq says the group achieved its objective to support new candidates who might otherwise have struggled to 'gain profile' and to help voters navigate a crowded field of candidates.
"The things we share, along with others, expressed in our shared values and a willingness to work together constructively for the common good, still remain whether the Guernsey Partnership of Independents exists or not."
Deputy Tina Bury was elected for the first time in 2020. She says she is proud of what the Guernsey Partnership of Independents has achieved - including the increase in female representation in the States.
"We never intended and have never made decisions as a group and we were quite clear about that during the election campaign.
"We are working collaboratively with all our colleagues across the government. I am proud of what we achieved, including the fact that 5 out of 10 of our successful candidates were women, particularly given there were only 8 women in total elected last year."
Deputy St Pier believes policy-based party politics in Guernsey is 'the inevitable direction of travel' and it's something he says he will be pursuing:
"There are a significant number of people who share my view that Guernsey needs a positive alternative to the current government. Those people, like me, believe we need a policy platform firmly focussed on Guernsey's future that is fiscally and environmentally responsible and socially liberal – a party that stands for a proactive set of policies that generate investment in our future: investment in jobs and the economy; investment in housing; and investment in the environment, all of which will make our island a place future generations of our talented youth will want to spend their lives.
"I intend to explore that prospect with those who share a belief in acting now to secure Guernsey's future – and am keen to hear from anyone who wants to join us on that journey."