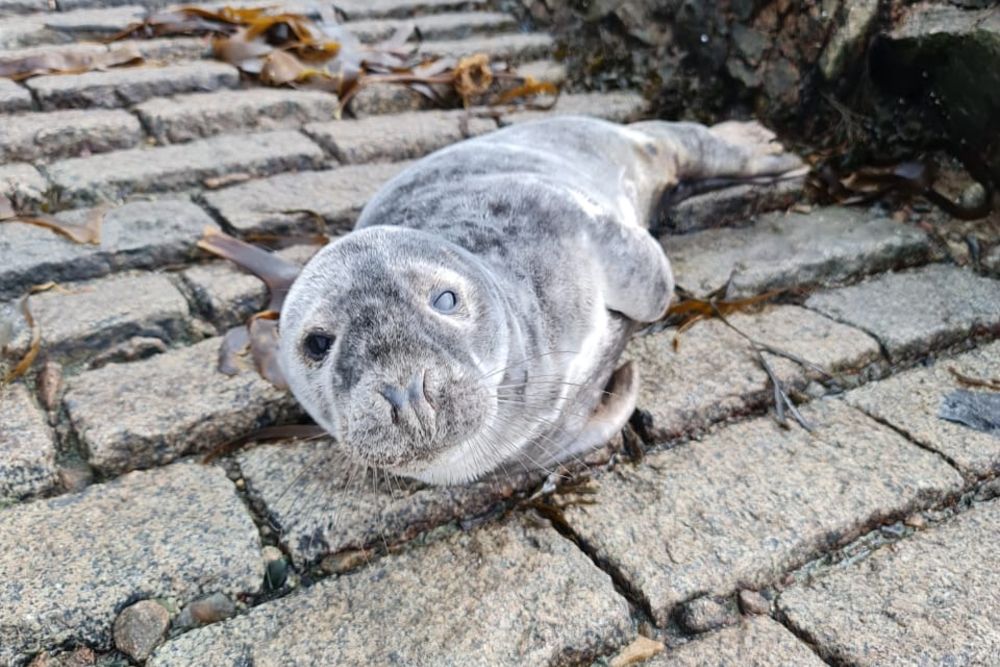 A grey seal pup who was rescued by the GSPCA over the weekend has died.
Rescuers from the animal charity were called out to the Fairy Ring on Saturday, where he was picked up on the slipway.
His mum was nowhere to be seen and he was in an emaciated condition and badly in need of emergency care.
Despite receiving intensive care for his ailments, the seal - who they named Dakota - died last night.
GSPCA manager Steve Byrne says: "Being found so think and unwell Saturday afternoon, the team and especially head of marine mammals Geoff had been working around the clock to care for Dakota but he was extremely poorly and passed away late last night.
"It is devastating when an animal passes away as we all care so much for each of the animals in our care."
Mr Byrne says we're currently in the middle of seal pup season where babies can become separated from their mothers and need assistance.
"If you sea a seal pup please do not approach it, but do take a picture and send it in and give us a call so we know where they are and assess they are ok.
"By approaching a seal pup you could scare its mother away and put the pup at risk, so please keep a very safe distance and do not allow your dogs anywhere near them."
He adds that the GSPCA is very grateful to islanders for their support and donations.