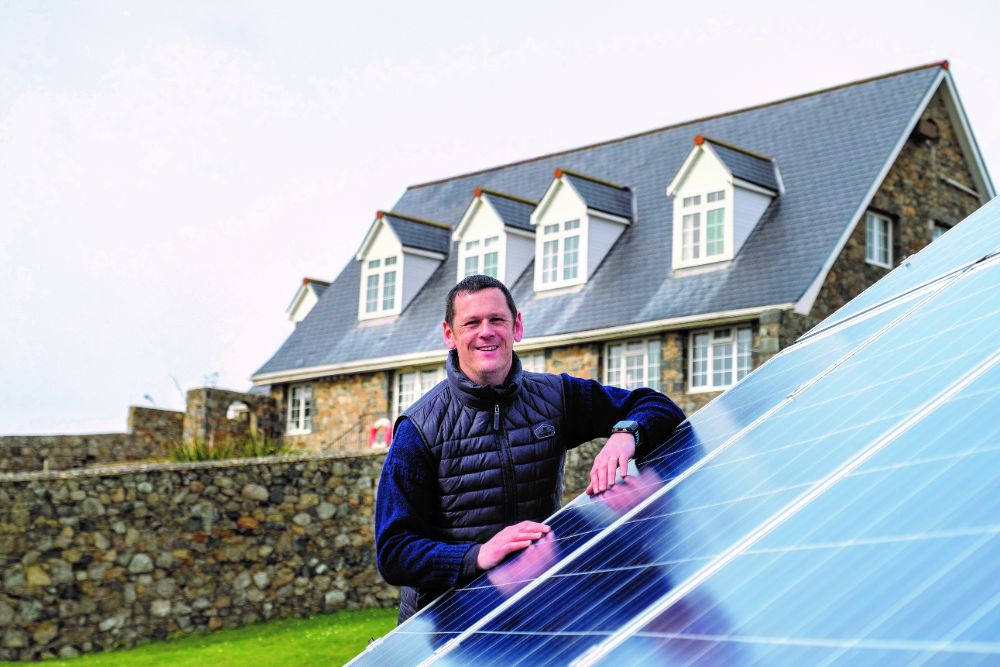 Steve Sarre of the Lihou Charitable Trust
The Clean Earth Trust, Lihou Charitable Trust, La Societe Guernesiase's Bat Section and its Education Officers have all been chosen as recipients of Guernsey Electricity's Power to the People Fund.
£6,000 has been divided between the four causes that are working to benefit the environment and our community.
The initiative is in its first year and follows the electricity company's aim to deliver its Climate Change Statement and Strategy, published in 2020.
Guernsey Electricity's Environmental Sustainability Manager Alex Herschel, says it has been a success.
"We were thrilled to receive so many interesting entries for our first Power to the People fund. Our Environmental Initiatives Group, made up of volunteers from across the business, was involved in the shortlisting and very impressed by the huge variety of worthwhile projects and initiatives that charities, groups, schools and organisations are working on to benefit our environment."
The four charities were selected from 17 separate submissions, all vying for a share of the donation.
£1,125 donated to the Clean Earth Trust will be used to train volunteers at its Repair Cafés and to buy new equipment.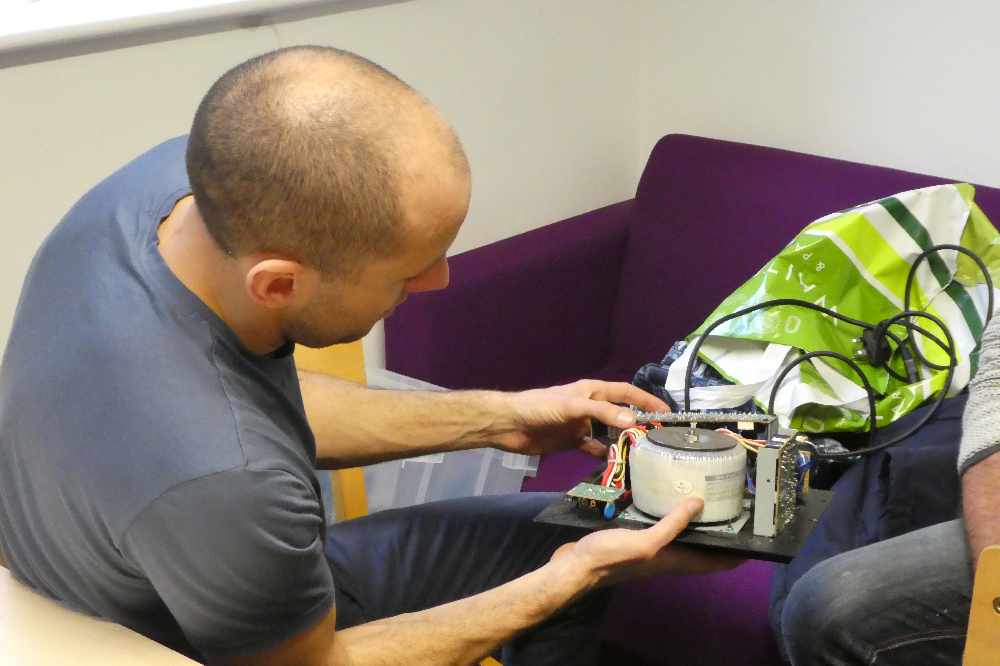 Ben Wells from the Repair Cafe
Camilla Smillie, Sustainable Projects Lead, says they are grateful for the donation.
"We are delighted to receive this funding from Guernsey Electricity, which will help us to improve the electrical item repair service that we can offer at the Repair Café. Our goal is to stem the flow of unnecessary electronic waste by helping our community to repair their small household electrical items for free whilst also sharing skills and promoting a 'mending mindset."
The Lihou Charitable Trust is being given £1,866 to install a live data screen so guests, schools and youth groups can see how much electricity is being generated by the island's solar panels in real time.
Students who stay overnight at Lihou House will be able to monitor their own energy usage.
La Société Guernesiaise's Bat Section will spend its £2,000 donation on bat boxes to put up around the island and also bat detectors for use on its regular bat walks which are open to the public.
Meanwhile, Education officers at La Société have received £1,000 to go towards equipment as part of its schools' workshops, which focuses on educating students on biodiversity and nature.
Twice a year, Guernsey Electricity will invite applications and donate £6,000 to projects that support affordable and clean energy, climate action, healthy ecosystems and education.
"Guernsey Electricity is pleased to support such a varied and practical set of initiatives that will educate and create awareness within our community of a range of topics from sensible and sustainable use of resources including energy, to the importance of wildlife and biodiversity.
"We are confident that these will make a true lasting impact to our environment and community and contribute directly to the UN's Sustainable Development Goals. We look forward to seeing these come to fruition." - Alex Herschel, GE.