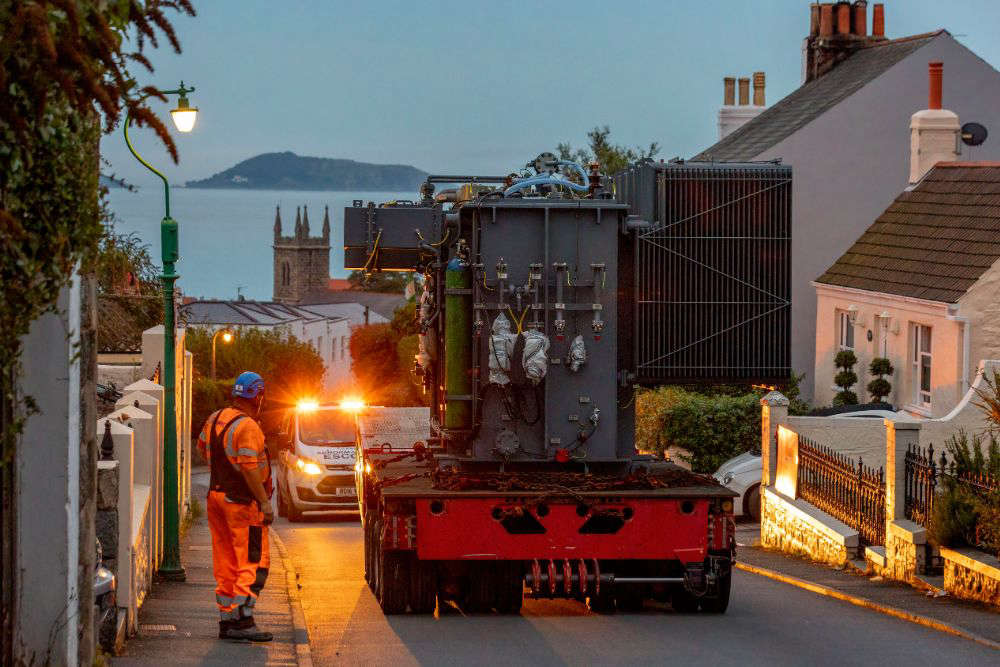 Credit: Guernsey Electricity
Two 29 tonne electricity transformers have been put in place at Beau Sejour.
Once they are switched on this autumn, they will supply a quarter of Guernsey's power.
The pair of 20 Mega-Volt Amps (MVA) transformers arrived from the UK last week and had to be slowly and carefully moved to their location using remote-controlled vehicles at just 4 miles an hour.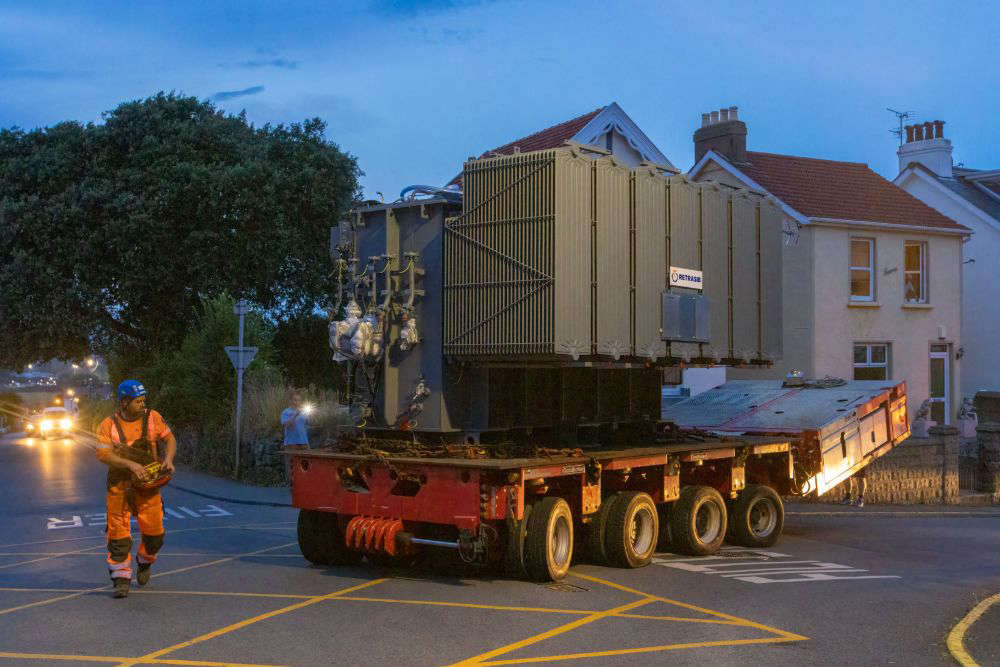 Guernsey Electricity says their installation marks an important part of the utility's investment in the island's infrastructure.
"It will future proof our local electricity network, provide extra resilience along with enhanced capacity to meet a more electric future and the switch from fossil fuels." - Jon Sexton, Head of Engineering and Design.
The substation will serve homes, offices and shops in St Peter Port - as well as the leisure centre itself, representing around a third of all customers.
It is due to be commissioned in November.
Guernsey Electricity says it will plant native trees and plants, and install birdboxes and batboxes in the area to improve habitats for wildlife.