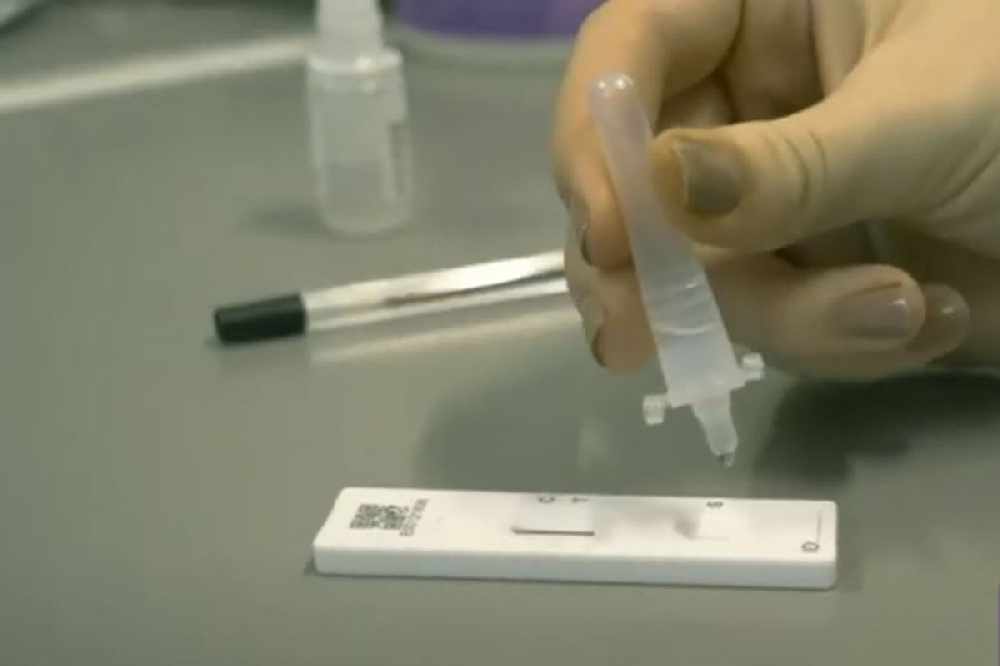 From Thursday 29 July, double-vaccinated travellers will be required to take a PCR or Lateral Flow Test before arriving in the Bailiwick.
The Chief Minister announced today (23 July) that all 'blue travellers' will need to show proof of a negative pre-travel test before arriving in the Bailiwick.
Earlier this month the CCA introduced this measure for travellers from Jersey due to the rising case numbers there.
Deputy Peter Ferbrache introduced the requirement for travellers from the UK at lunchtime's Covid-19 Media Briefing.
"We know that UK regions - if not all of them - continue to see cases rise and they have their own challenges when people come forward for testing. So, the CCA has met on three separate occasions this week, and this morning we've agreed that we will introduce a requirement for 'blue travellers' to take a supervised pre-travel PCR or Lateral Flow Test before they come to Guernsey."
Travellers will have to pay for their own tests.
Guernsey's Director of Public Health Dr Nicola Brink explained that feasibility has been accounted for.
"We've looked at some of the tests - maybe £30/£40 - so they're not hundreds of pounds, and that was one of the reasons also for not limiting it to a PCR based assay because they are a lot more expensive.
"So as always, it's our balancing act. It's trying to make testing accessible, affordable. Accessibility was a big one for me, because I didn't want people struggling to get tests so, I think making it accessible and affordable was key as part of the strategy."