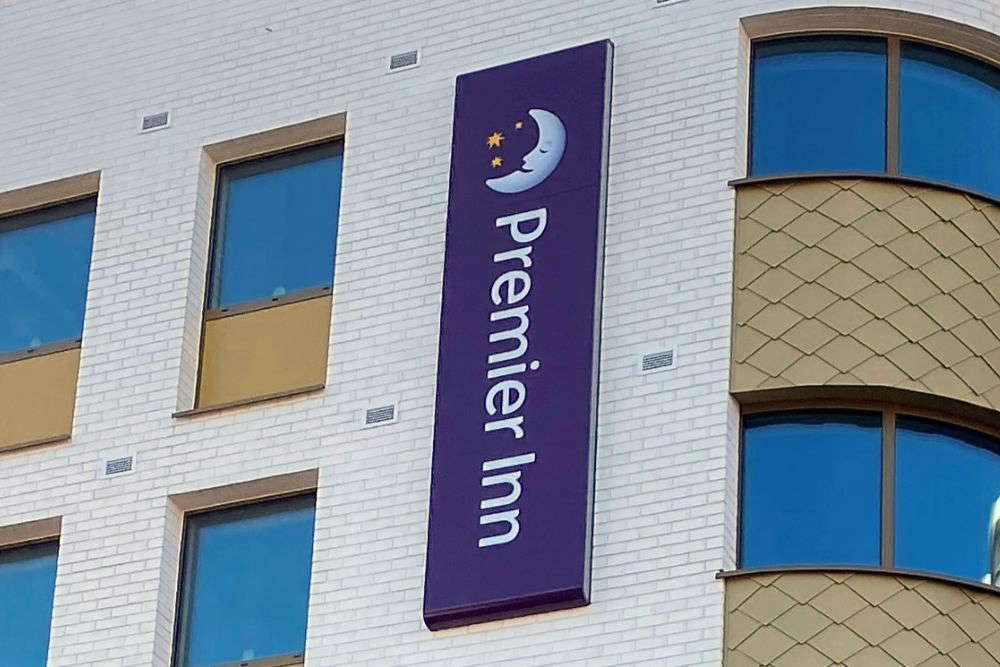 Guernsey's first new purpose built hotel in more than three decades has opened.
The 100 bed Premier Inn at Admiral Park is welcoming its first guests.
Around a dozen people are booked in for the opening night, with check-in opening at midday today (2 March).
Matt Case, Regional Operations Manager, is in the island for the opening and has been speaking to Island FM:
"Going in to this weekend we are almost full. We have had guests booked from outside of Guernsey who knew we are opening and have been able to book based on their tourist or business visit, But we have had a number of guests from Guernsey booked with us.
We did a pre-opening night last weekend with a some local people and I know that some of them have booked to stay again this weekend because they enjoyed themselves and it was good to get away."
Plans for the development were announced in June 2019, as part of Comprop's £40 million redevelopment of the area.
Mr Case says they are 'almost at full staff' despite the well-documented recruitment problems in the hospitality sector.
"There is a global shortage when it comes to chefs, so Guernsey isn't alone in being challenged with, so we do have a number of vacancies in the kitchen and a couple of house-keeping roles available which we are still recruiting for to make sure that the team is full. But we have been able to open today, we are looking forward to welcoming the guests and I think the team are really excited and have done a brilliant job with their training so far."
Last month Guernsey became the first place in the British Isles to remove all Covid-19 restrictions, including border testing and isolation.
"(We're) delighted that Guernsey is open for business, so to speak , and visitors can come and enjoy the beautiful sites of Guernsey, eat in the local restaurants, visit the businesses and stay in the fantastic hotels, which we are really proud to be a part of now."