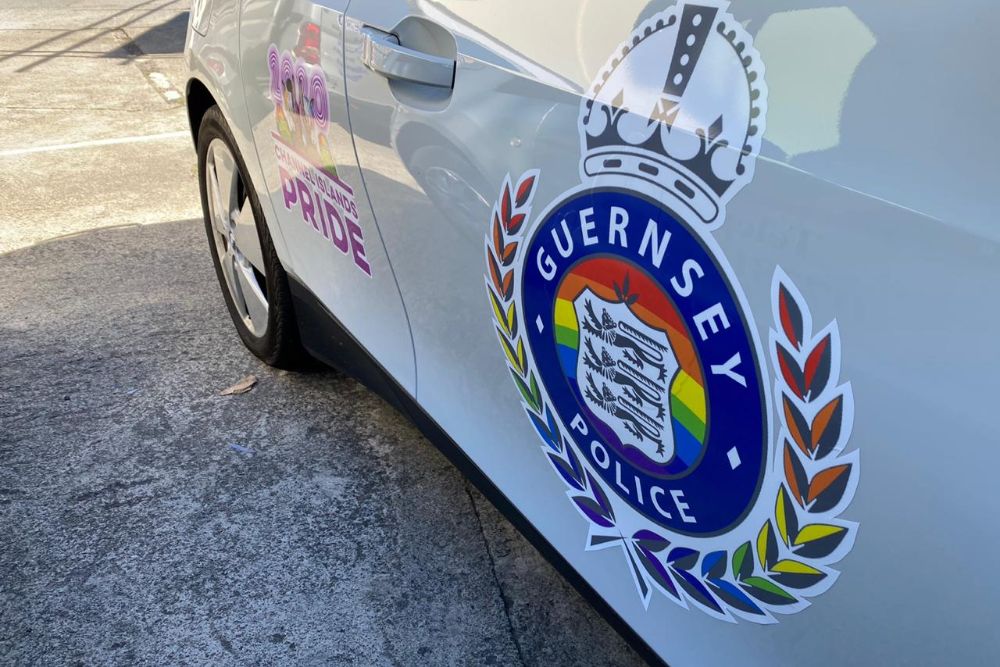 A Police car and Border Agency Vehicle have been branded with rainbows and will lead the parade at Channel Islands Pride 2020.
Diversity Liaison Officer Kieran Walsh says they're delighted and proud to have been asked to take part.
"We are honoured and delighted to be asked to take part in this year's Channel Islands Pride event. The #GuernseyTogether spirit has allowed this community to largely emerge from lockdown restrictions and be able to host Pride. It's that spirit of inclusivity and doing what you can for the good of our community which will see this event happen in a manner that is the envy of the world.
And it's exactly that spirit that we hope to see continued in all aspects of Bailiwick life, to make people feel valued and welcome no matter who you are or how you identify. Pride is a celebration of gender and sexual orientation – everyone is welcome.
We hope to see you there – come over, say hello and get a picture with us and our branded vehicles."
Large crowds are expected to enjoy the live music and celebrations which will continue until late tomorrow evening.
Rainbows have been appearing around Guernsey in preparation for the Pride celebrations.