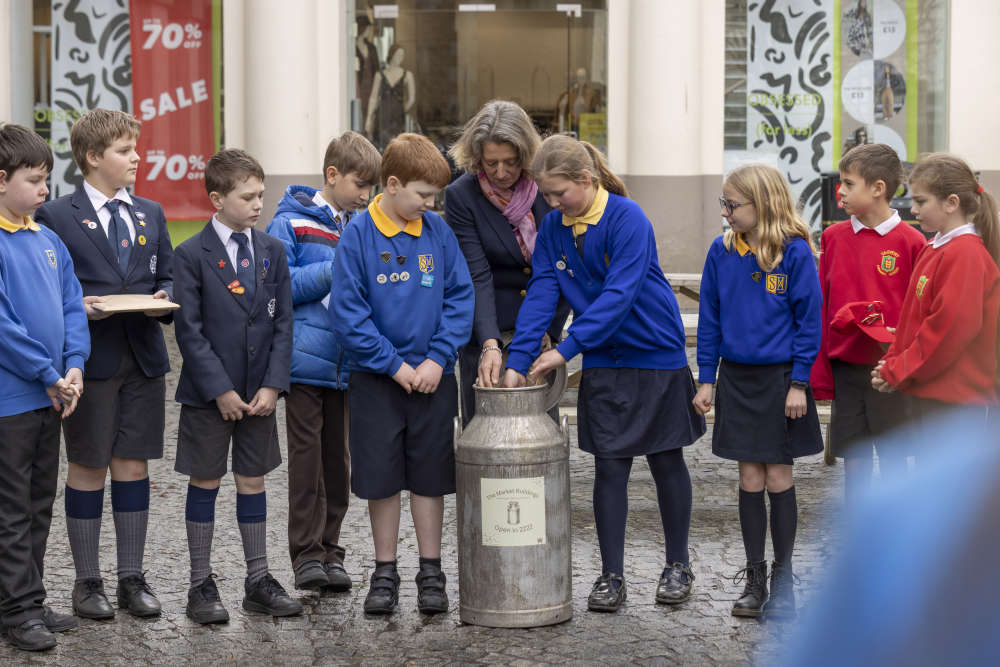 An exhibition has opened to the public, celebrating 200 years of the Market Buildings.
An old Guernsey milk churn has been filled with treasured items from primary school students and placed in the tunnels under the 200-year-old Market Buildings.
Sonia Taylor, the Director of Bailiwick Estates, which manages the Market Buildings, says this was a unique opportunity for the children to make some history.
She hopes the capsule will be sealed for a long time:
"Each primary school has put one or two items in there and it has been buried in the depth of the bowls of the building.
It's going to sit there with a note that says please open me in 200 years."
While in St Peter Port, the students also toured a historical exhibition in the George Crossan Gallery.
It charts the history of the central buildings between 1822 and 2022.
She says there's plenty to learn:
"The history we have uncovered is amazing.
Because while we all refer to it as the Market Buildings, certain aspects of the buildings have housed various different aspects of Guernsey life. Such as the States Insurance and Guernsey income tax.
And all these things can still be seen around, little hints of history."
The exhibition is open to the public for 8 weeks from today (1 February).