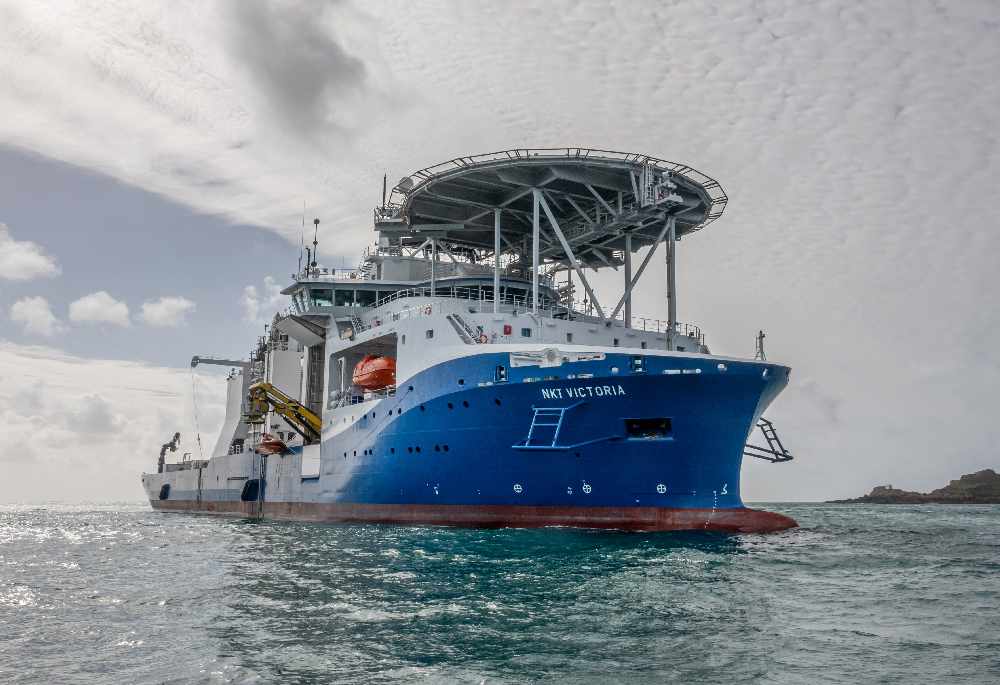 Photo by Chris George
The new inter-island cable link is progressing as planned.
The cable, that will run between Guernsey and Jersey, is expected to supply 90% of the Island's power once connected, bringing an end to the expensive and regular use of heavy fuel generators.
Alan Bates, of Guernsey Electricity says the cable laying is progressing.
"We are proceeding as planned, there was some delay but that has been caught."
The works were scheduled to begin at the beginning of October however due to forecasted weather conditions, there were a few days delay.
Works are now underway with the cable laying vessel, NKT Victoria, on her second trip to local waters to lay the new cable between Guernsey's Havelet Bay and Greve de Lecq, Jersey.
Mr Bates added that Guernsey Electricity are keen to see the installation of a second cable to secure a reliable supply by 2021.
This was supported by President of Environment and Infrastructure, Barry Brehaut.
"We need to reconnect into the main grid as quickly as possible. Our power station is burning a lot of heavy oil."
"Obviously a second link looks to be the next project on the cards to give us the belt and buckles of energy supply."
More than £30 million has been invested by Guernsey Electricity for the new cable that is 37.4km long and weighs 77kg per metre.
They hope the works to be complete in both islands by early November.