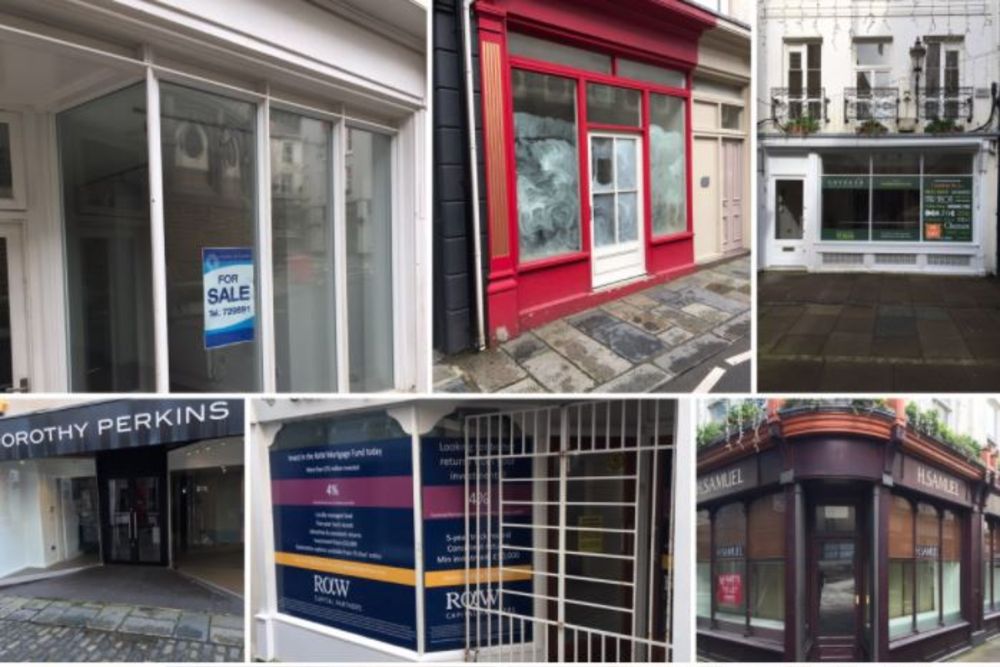 Deputy Steve Falla has counted 22 empty shops in areas in town such as Guernsey's High Street, Arcade and Pollet.
Deputy Falla posted the pictures he collected of some of the empty shops he saw on social media to highlight the issue.
These are just nine of 22 empty shops I counted in Town this morning - without even going to the Old Quarter. States members are talking to the Guernsey Retail Group. Radical action is needed. pic.twitter.com/aIY59nx75M

— Steve Falla (@steve_falla) February 21, 2021
Many twitter users commented with their suggestions of what needs to be done.
Gary says, "Time to convert the Old Quarter to housing, add a glass covering to the Arcade and create an al fresco destination focused around hospitality with some boutique shopping."
While Dr Stretch writes, "It's going to be hard yards to get these open again. A buy local campaign and discouraging the temptation to shop online is a good start to save those traders that are still left. In my experience, once gone, they won't restart."
Deputy Steve Falla has told Island FM discussions are ongoing.
"It's come across my radar, and I've heard a number of conversations are being held - including from the Guernsey Retail Group - so I decided to go and look for myself."
He said his findings does not include Mill Street.
" I went to town and walked up and down the streets excluding the Old Quarter, and there were 22 empty shops.
"If I'd been asked to guess how many empty shops there were in that part of town, I probably would've thought it was around 10 and in a sense I would've been disappointed if even that was the case."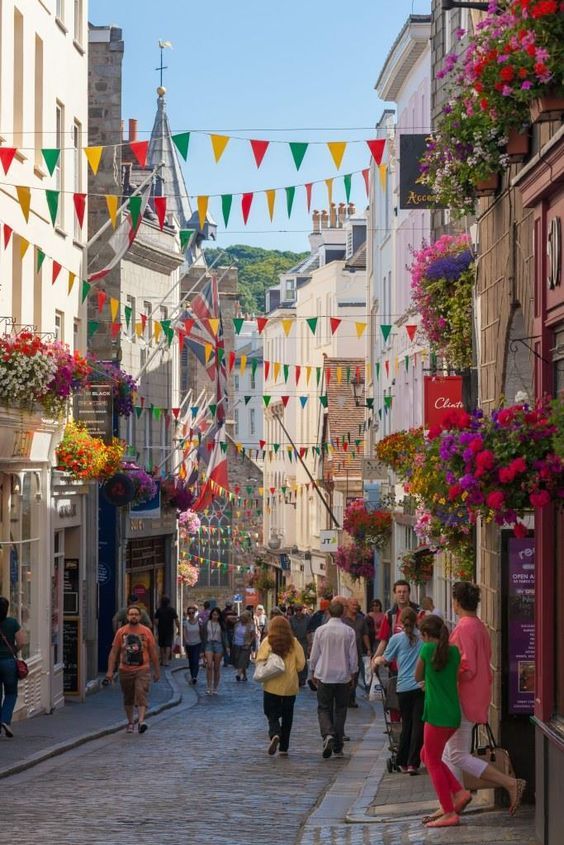 Deputy Falla believes our town has huge potential.
"Whilst there are other shopping areas in Guernsey, and they're very good, we do have this central capital - St. Peter Port - which has its own town and shopping centre.
That also forms part of our tourist attraction, and it also provides us with a hub where the Guernsey community can gather - spend time together. It's good for our wellbeing, it's good for creativity, as well as for shopping, and just relaxing and enjoying the hospitality that exists in town.
So, I think we have an opportunity here to get the right people around a table and work out what we want town to look like going forward."
The latest shops to disappear from Guernsey's High Street include the Arcadia Group's Dorothy Perkins and Burton, as a result of the recent Boohoo takeover.
Island FM spoke to Guernsey Retail Group Chair Jonathan Creasey towards the beginning of February about the issue.
"In the last year I think we've had about five new retailers open in what were previously closed, empty shops.
Shops come and go all the time. It happens to be at the moment there's a few more - largely due to the pandemic and trading environments outside of Guernsey and outside of our control. I think with Guernsey retail I feel is actually really positive."
We need a high street and a shopping centre of St. Peter Port that's thriving with independent businesses. I think that's where the real value is for the economy, and also I think that's where the real value is for our consumer base.
We asked Jonathan what he thinks should be done to regenerate Guernsey's town centre.
"I think we need to re-look at areas and say well actually is Mill Street best for retail or is Mill Street perhaps best to be an eclectic mix of arts focused businesses? Should we be having more dentists and doctors in town?
The Arcade was started just under 200 years ago, and that was started by a Jerseyman who was quarrying out a side of a hill there. The intention back in the day was to put a roof over the Arcade and perhaps as we approach the 200th year of the Arcade, maybe something like that is what we need to reinvigorate that, and really form the link between the Market Building and the Market area, and the High Street and the Pollet"