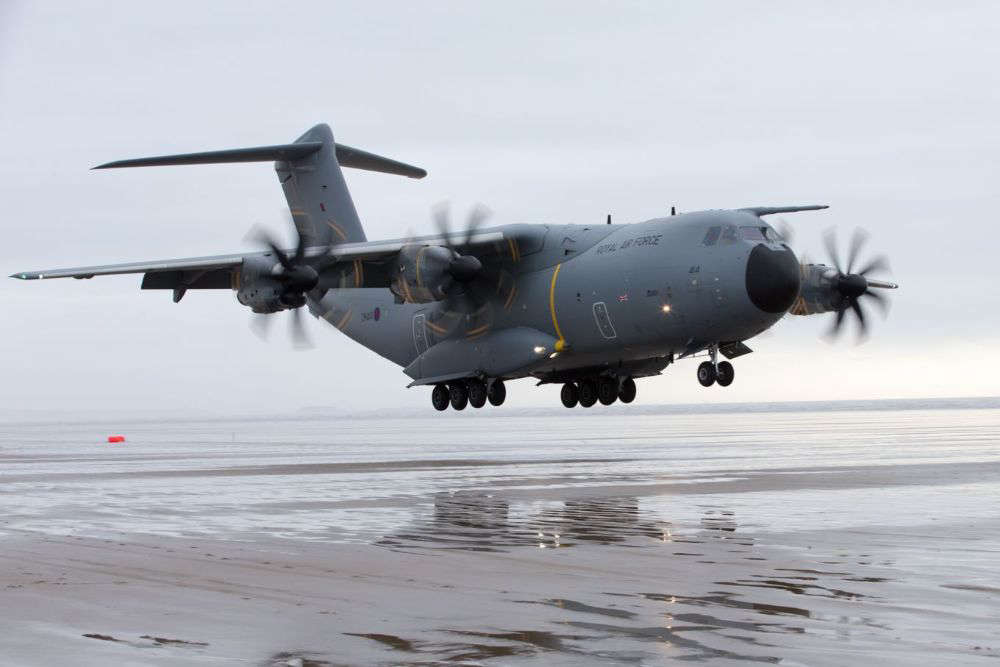 Photo courtesy of RAF.MOD.UK
A training flight from 70 Squadron at RAF Brize Norton has landed at Guernsey Airport.
Apart from a 757, which came here before 2000, the troop carrier is the largest aircraft ever to land and park up here.
Gary Elson from Guernsey's Air traffic Control , says it's been a reciprocal training arrangement:
"It's the first landing of this aircraft which has been carrying out training approaches for the last couple of years.
We've invited them down because it has been helping with our controller training when we didn't have so many scheduled movements because of the pandemic.
I think most people will have seen the A400 in the Mission Impossible Rogue Nation movie, when Tom Cruise was glued to the outside of it. It's becoming the main transport aircraft for the RAF, replacing the Hercules which has been a stalwart for a very long time."
Guernsey Air Cadets, Air Scouts and Combined Cadet Force members will visit the aircraft during its short visit.