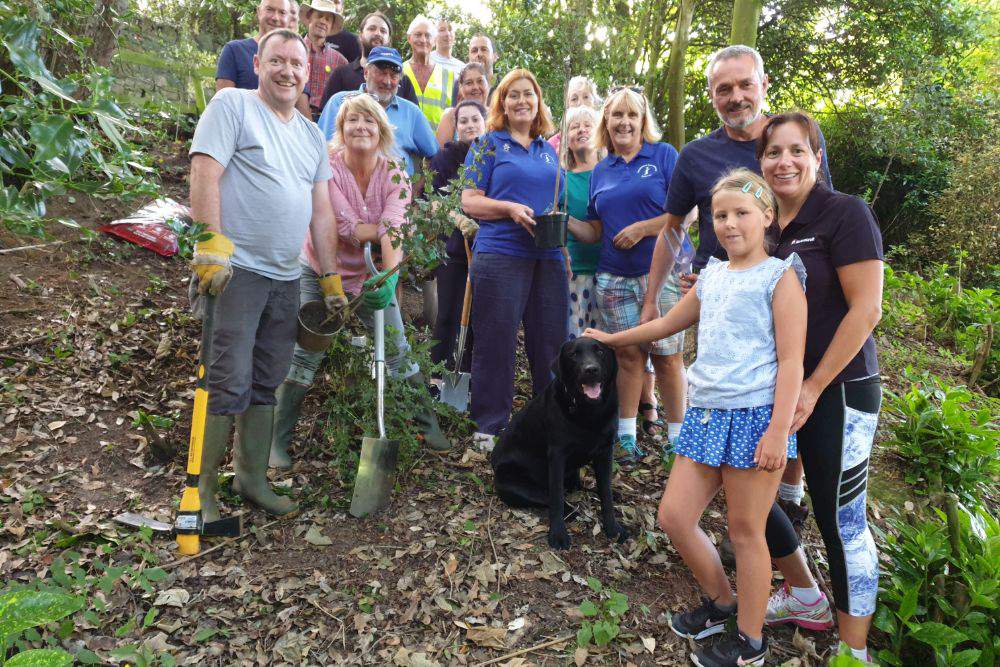 Around 20 volunteers turned out on Saturday morning to help plant trees and hawthorn bushes after an appeal from The Little Chapel Foundation.
This year with the borders closed and income reduced to almost nothing, the Foundation has focused its funds on essential maintenance. It is facing a funding crisis as it usually expects to receive around £50,000 a year in donations from visitor.
Little Chapel Foundation chairman John Silvester said their priority was repairing the foundations under the grotto which has to be completed before winter.
'We were fortunate to be given a donation of hawthorn bushes from the Soroptimists to celebrate their 40th anniversary and the late Peter Mansell of Grange Lodge Hotel had generously gifted some native trees but unfortunately we couldn't afford the manpower to plant them and that's when Ravenscroft came to the rescue,' said John Silvester, chairman of The Little Chapel Foundation.
'Ravenscroft already does an incredible amount within the community and our request for help came just a few weeks after they had helped put the bunting up in town so we were thrilled when they said they could support us as well.'
Ravenscroft's marketing and PR executive Katrina Bray said: 'The Little Chapel is iconic and we all have a part to play in ensuring it is enjoyed by islanders and visitors for many years to come. The support from my Ravenscroft colleagues proves just how precious the Little Chapel is as I had enough volunteers within two minutes of asking.'
Later this year, the Foundation will require support to relocate a shed, undertake minor groundworks and plant 3,000 English bluebells in the wood at the northern end of the site.
Anyone who might be able to provide funding or manpower should contact John Silvester on 07781 108265.