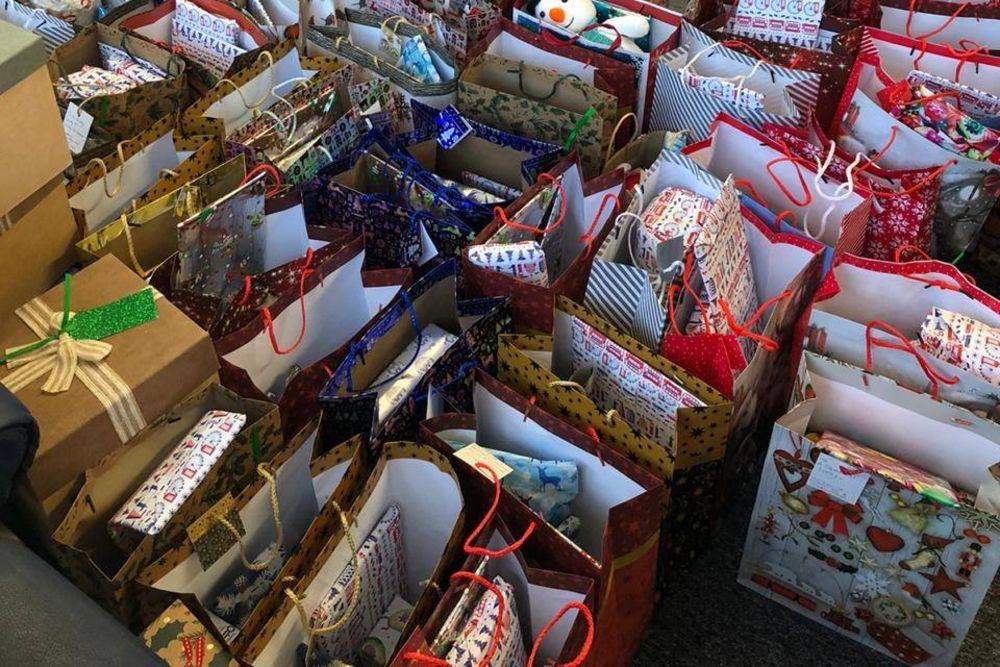 Credit: States of Guernsey
More than 800 parcels donated by local businesses will be gifted to islanders in need over the next few days.
The HSC Christmas Appeal is in its sixth year and will benefit everyone in the community who receives support from the adult community nurses, mental health team, palliative care workers or the adult disability team.
The parcels contain welfare items and Christmas gifts to support those islanders who do not receive a lot at Christmas.
Theresa Prince, Community Health Manager, explains the impact it has on those who receive a parcel.
"For many people, they receive very little at Christmas and some of our people at home can't get out of the house, so it's a way of bringing Christmas to them."
Islanders who are spending Christmas in St Julian's House this year will also receive a care parcel.
In its first year, the initiative collected 50 parcels for donation, which has seen a considerable increase year on year.
Head of Community Health and Social Care, Karen Leach, said that she is grateful for the support the appeal has received this year.
"It's raised awareness of just how many people we provide care for across the community.
"As the people involved learned from us about the types of gifts that would work best, the generosity of locally-based businesses has just grown and grown.
"It is a magnificent act of community connection."
The parcels have been sorted, and will be personally delivered ahead of Christmas by community nurses and volunteers from the donor businesses.