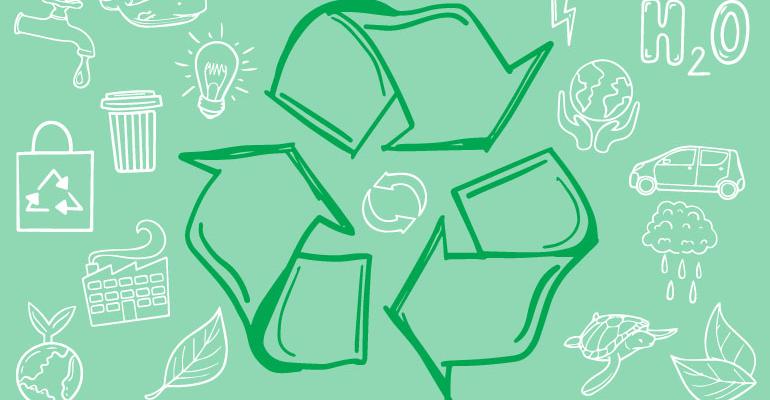 With the introduction of Phase 5 out of lockdown this Saturday, the Waste and Recycling Centre will return to operations as normal.
The site at Longue Hougue reopened at the end of April, but measures to prevent the spread of COVID 19 meant there were restrictions on some items.
As we go into Phase 5, restrictions will be lifted.
Recycling Officer Tina Norman-Ross said the site will be closed on Friday 19th June for Guernsey Waste to restore the pre-lockdown layout but will open and will accept all the usual materials from Saturday, including household and car batteries, fluorescent lamps, CDs and DVDs, motor and cooking oil, mattresses, televisions, and paint.
'We first have to return the bins to their original position, which we can only do safely while there is no-one dropping off items. The site will therefore be closed on Friday, and that will be opportunity for a good tidy up. It has been very busy recently, open 7 days a week,' she said.

From next week, the site will be closed on Thursdays, in line with normal operating hours. It will be open 8am - 4pm on other weekdays and Saturday, and 8am - noon on Sundays.
There will still be some restrictions in place for reuse items.
GO is currently unable to accept soft furnishings, such as sofas and chairs, upholstered beds and headboards or soft toys. It is anticipated that all of these items will be able to be accepted again from the 29 June. It also unable to accept donations on a Sunday, until further notice.
From 1 August, polystyrene and VHS tapes dropped off at the HWRC will be subject to a charge of £2.50 per black bag or equivalent - the same as for general waste.
Although households can currently dispose of these items free of charge at the HWRC, they are included in mixed waste materials sent for energy recovery. Prior to 2019, Guernsey Waste was paying around £3,000 per tonne to recycle polystyrene.
That was justified because it saved valuable space in landfill at Mont Cuet, but that site no longer receives general waste.
There is also no longer a recycling route for VHS tapes.
'Now that we are not recycling these items, there is no reason for them to be treated differently to other general waste, for which a charge applies. From August that will be the case at the HWRC, but households can also dispose of these materials in their general waste, as part of the parish waste collections.'