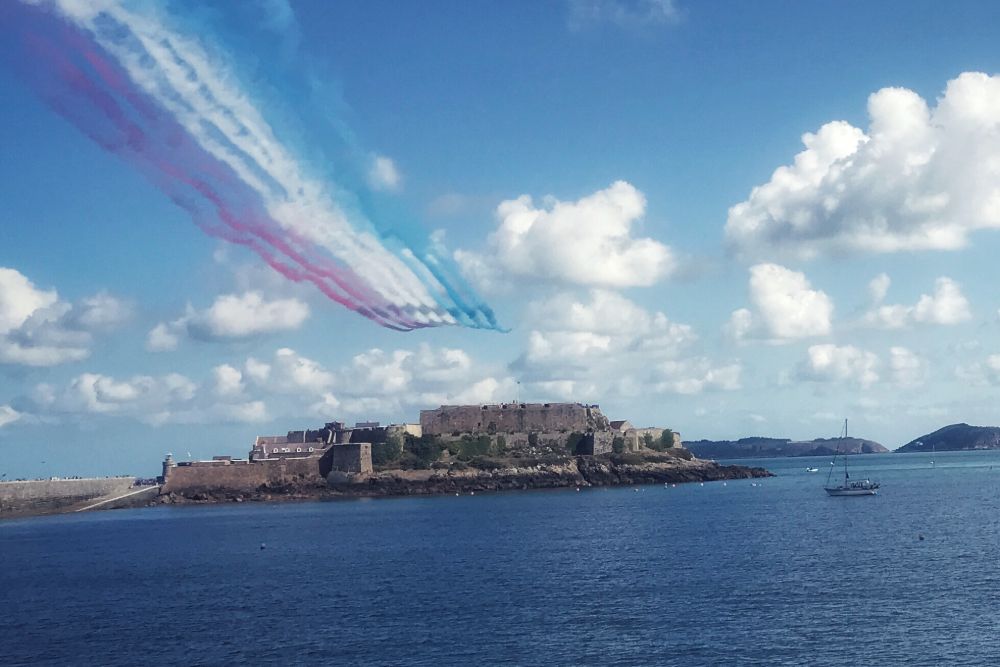 The Red Arrows will be back in Guernsey's skies this September.
Air Display organisers have confirmed the RAF's Aerobatic Team are lined up for this year's show.
The Battle of Britain Memorial Flight will also feature, with a Lancaster Bomber and two Spitfires over St Peter Port on September 9th.
Guernsey was one of only four places in the British Isles to have an air display in 2020 with the majority - including Jersey's - cancelled because of the coronavirus pandemic.
The Red Arrows will also appear at Jersey's Air Display later the same day.
The RAF has published a list if places the world famous aerobatics team will be appearing this year, saying it 'can't wait' to perform in public again.