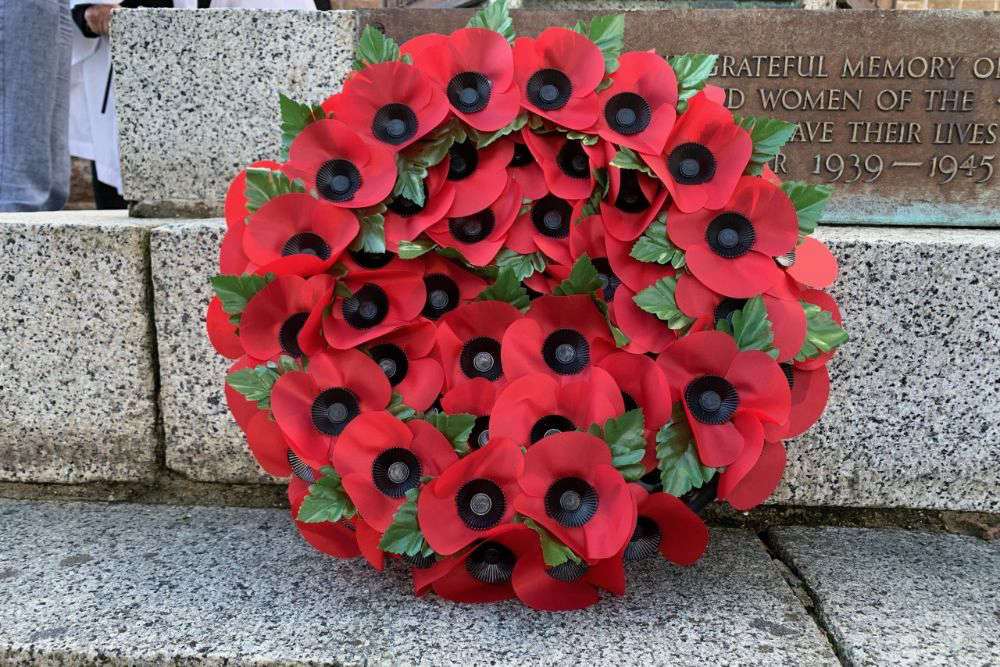 The Chief Minister is representing the Bailiwick at the National Service of Remembrance in London, while commemorations are taking place across the islands.
Deputy Peter Ferbrache will lay a wreath on the Cenotaph in the capital on behalf of Guernsey, Sark and Alderney.
"It is an honour for the Bailiwick of Guernsey to lay a wreath at the Cenotaph to commemorate the contribution and sacrifice of men and women from our islands during the two World Wars and other conflicts. I feel deeply privileged to attend this service to represent the people and governments of the islands of Guernsey, Alderney and Sark."
Services are being held across the Bailiwick - including one at the war memorial in St Peter Port. A parade march will leave the fire station at 10.35am before the service.
A two-minute silence be observed at 11am after the Last Post is played by a lone bugler.
Bailiff Richard McMahon told Island FM that Remembrance Sunday is still relevant for younger islanders.
"As the exaltation says, 'We must remember them' and the remembrance we give to all of those who have served in the military, or lost their lives in other contexts within these conflicts has been for their benefit.
The younger generation are fortunate, I think, that they haven't had to live through direct conflict. They are, very luckily, living in a world where although there are conflicts in some places they don't tend to engage the United Kingdom fighting directly for the United Kingdom.
We do always have to cast our minds back to the fact that there were these two horrific global conflicts during the 20th Century and, but for the way that the outcomes of those conflicts worked out for us, we might be in a very different place than we are in today."
Lieutenant Commander Andy Davies, the current Senior Naval Officer of HMS DARING - a Guernsey affiliated ship - is visiting the island and will be laying a wreath with the Lieutenant Governor's party.
Wreaths will also be laid at the Cenotaph in Alderney. They will be laid by:
President on behalf of States and people of Alderney
Colly Coleman on behalf of Royal British Legion
Stuart Trought on behalf of the Merchant Navy
St Anne's School pupils
Kathy Kissick on behalf of Alderney Animal Welfare Society
"On Sunday the people of Alderney will remember and honour those from Alderney and the wider British family who gave their lives for their countries. Services are to be held in the St Anne's Church followed by brief ceremonies at the Memorial Gardens and the grave of Sapper Onions." - Bill Abel, Chair of the Policy & Finance Committee, States of Alderney,