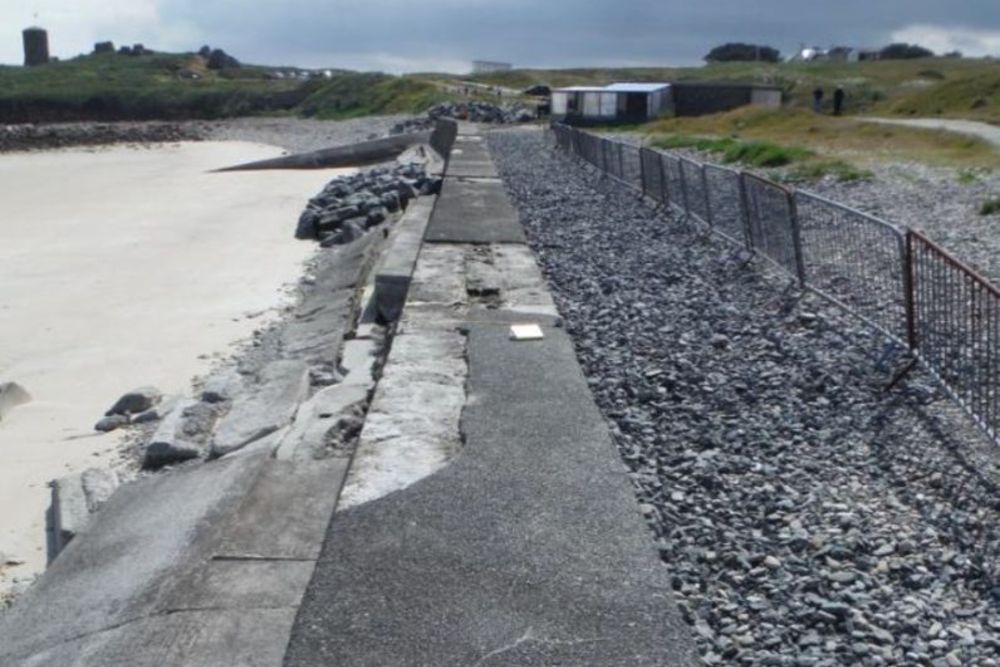 The cost of repairs to the anti-tank wall at L'Ancresse will be five times more than was outlined in the requete which the States approved during the last term.
The amount stated in the Requete was £200,000, but Island FM has learned that the true cost of repairs will be nearer to £1m.
Project Officer Peter Barnes says: "There was a letter attached to the Requete submitted by Policy & Resources which Environment and Infrastructure have responded to and it outlined that the numbers in the Requete were lower than was predicted.
"So the numbers in that letter of response outlined a more accurate figure for what the cost for the repairs of the wall would be. It's about five times the cost that was in the Requete."
Preparatory work began last week, and this week concrete will begin to be poured into the voids.
Peter Barnes says the work will give it the best chance of surviving the winter:
"It's not about the fall down, as far as we can tell. But you can never give 100% confirmation that the wall will not fail given that we do not know what sea events will come in and what level of undermining will occur. We are doing this so that the wall has the best opportunity to over winter."
The States of Guernsey says the most urgent repairs are being done while discussions continue between P&R and E&I about where the money to pay for them will come from.