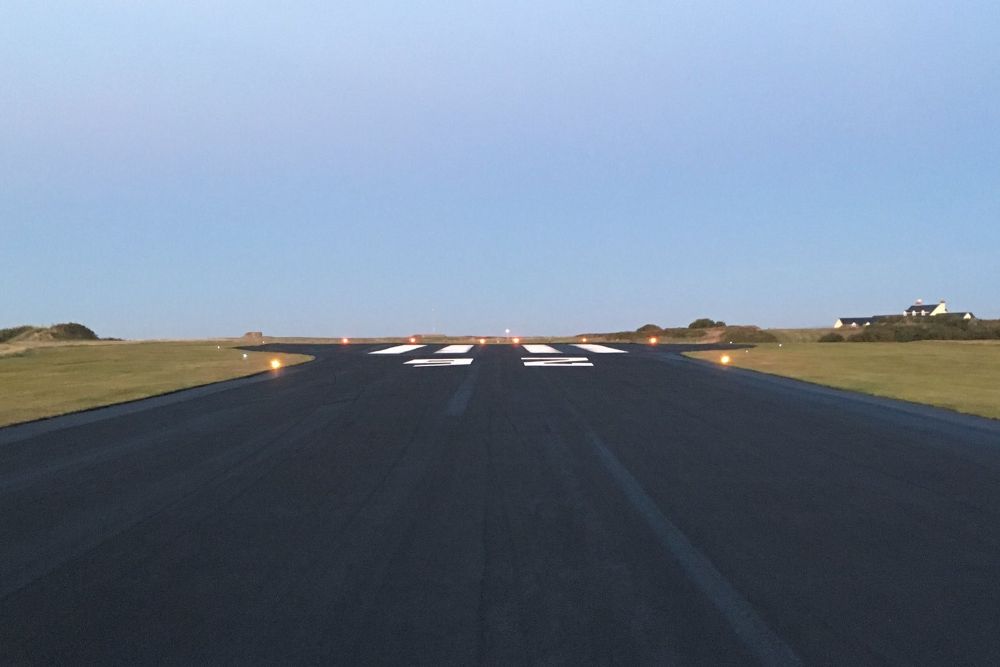 Credit: States of Guernsey
Repairs to Alderney's runway will start next week (5 July)
The work is being done over 20 nights, to keep it operational until a decision on its future.
Three options are being considered for its long term refurbishment, which could extending it to accommodate larger aircraft.
Work was suspended last year because of the pandemic, but the authorities say a main construction contract is expected to be awarded later this year.
The States of Alderney says it is expecting 'significant progress' this year.
An agreement, announced last week, between Alderney and Aurigny has secured a regular flight service to and from the island for the next five years.
Larger planes will make some low-level approaches to the runway as part of a study to assess the types of aircraft that can use it, but the airline has said that doesn't necessarily mean the runway will be extended.
The refurbishment has been prioritised in the Government Work Plan, with the States of Guernsey saying it remains committed to it.
In the meantime, Guernsey Ports has appointed specialist UK Contractor Amco Giffin to undertake interim repairs.
"This programme will ensure that the airport remains fully operational not only for the period of the works but also until one of the three options under consideration for the Capital Project is approved and completed." - Dan Townsend, Head of Airside Operations for Guernsey and Alderney airports.
The July work will include:
*resolving a subsidence issue Bravo Taxiway;
*making temporary repairs on the runway with improved materials;
*undertaking full patch repairs where necessary on the runway, aprons and taxiways.
All repairs and cracks will be sealed ahead of the winter season.
The airport is expected to remain in use throughout.
Work will begin each evening when daily flights are finished, and the contractor will hand back the runway each morning before the airport opens.
Medevac arrangements won't be affected by the repairs and will continue as normal.