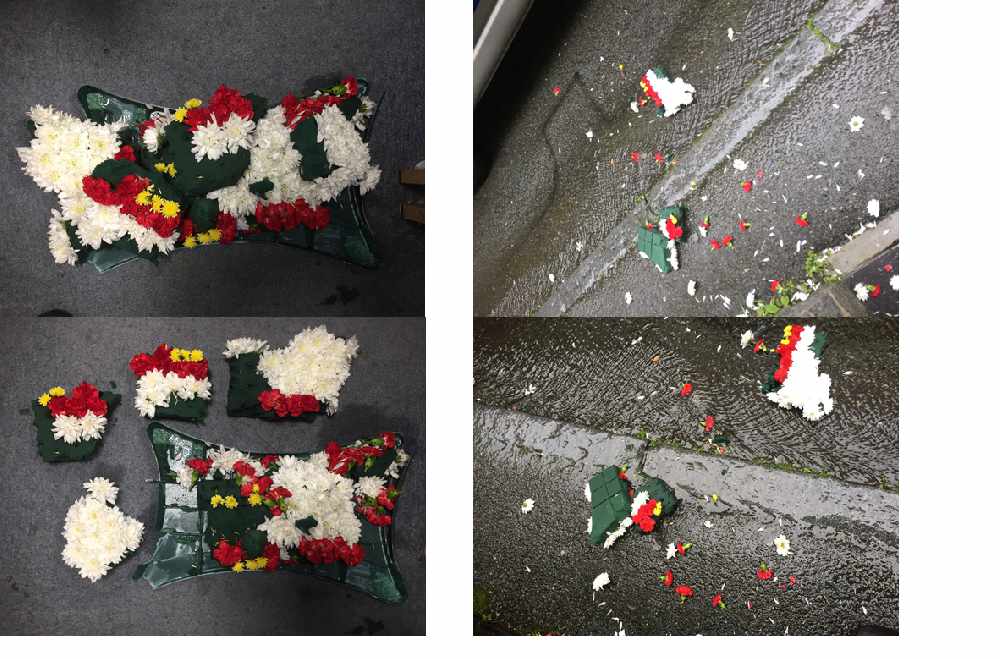 The new Bailiff lays a replacement wreath following vandalism.
In his first act after being sworn in as Guernsey's new Bailiff yesterday (11 May 2020) Richard McMahon laid a replacement wreath at the War Memorial at the top of Smith Street.
The original wreath had been laid by his predecessor Sir Richard Collas but sometime over the weekend it was damaged beyond repair and taken to Lefebvre Street.
Guernsey Police have arrested a 19-year-old male in connection with the destruction of the wreath and posted that they 'share the public's outrage about this despicable act'.
Members of the public and the police have expressed their outrage by laying more flowers as a sign of respect at the Memorial.
There have also been many comments on social media about the vandalism.
Enquiries are ongoing and anyone with information is asked to contact Police on 725111 or Crimestoppers on 0800 555 111