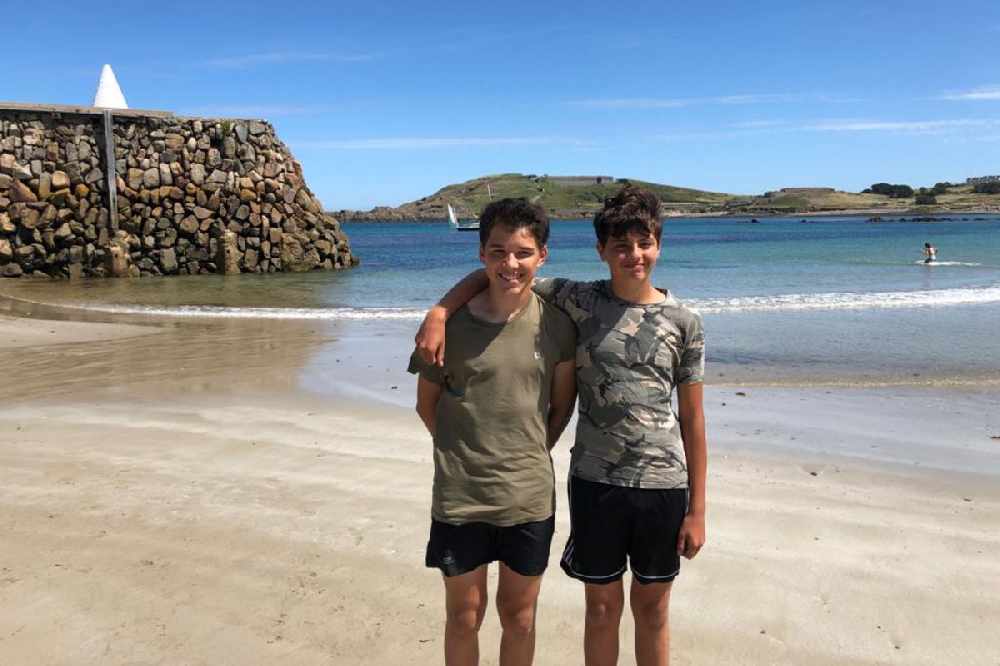 Heroic rescue in Alderney is a result of Royal Life Saving Society training.
Two boys in Alderney, who had Royal Life Saving Society lessons when they were pupils at St Anne's School, are being lauded after rescuing a six-year-old who was being dragged out to sea at Braye Beach.
On Sunday 2 August (2020) the young boy who was holidaying in Alderney with his family was playing on a paddle board at high tide in front of the Braye Beach Hotel. The tide turned and started to pull him out to sea by the Douglas Quay. His dad quickly swam out to try and help, however was not able to swim against the strong tide.
Luckily, Tobin Collier, 14, and Isaac Maurice, 13, were on hand. A former pupil and a pupil of St Anne's respectively, they were both given RLSS training lessons by their teacher, Angela Etheredge. When they saw what was happening they were quick to assess the situation in light of their training. They decided they could swim the few hundred metres across the bay to catch up with the boy, knowing they had other friends nearby on the beach, and so they jumped into the water.
They managed to reach the paddle board and stopped it from moving any further out to sea, while also calming the boy down, and waiting for his parents to reach them.
Eventually, Alderney's water taxi arrived – having been called by someone else on the beach – and brought the boy ashore, while everyone else carefully swam back with the paddleboard.
Tobin said: "We are lucky here on the island having RLSS Lifesaving lessons provided by the school which gave me the confidence and knowledge to assess the situation and take action."
Isaac added: "I was able to recognise the danger and quickly assess the situation. I knew that I could swim the distance in the water conditions and therefore did not hesitate to help. I would tell everybody to learn Survive and Save skills, especially in the sea, as you really never know when it will be needed."