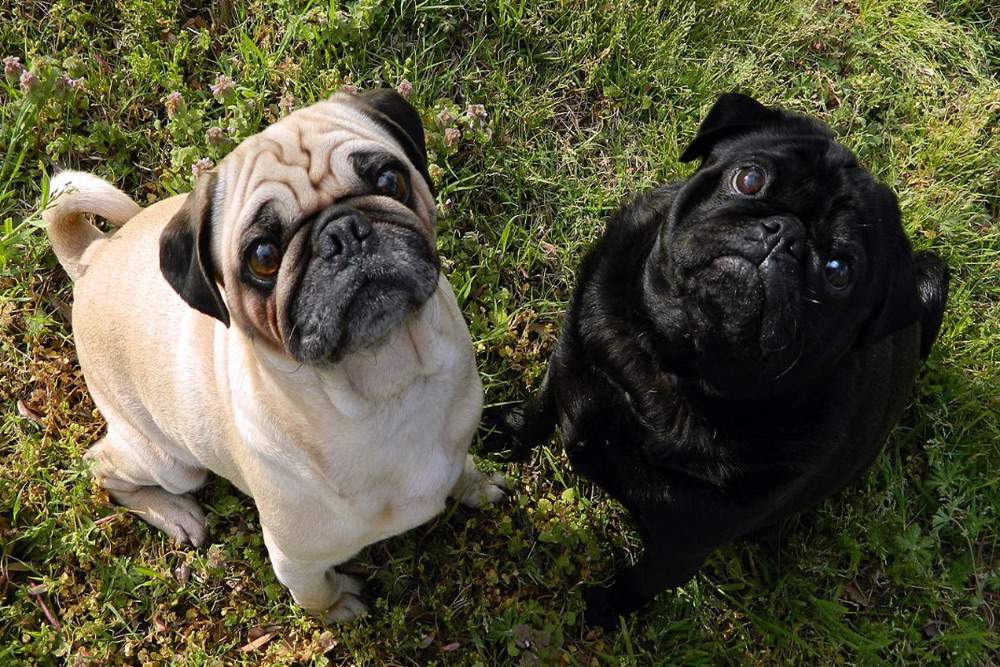 The missing pugs are similar to the ones pictured. Credit: GSPCA
A reward is being offered for information leading to the return of four missing pugs.
The dogs went missing from the Valnord Hill area of St Peter Port on 29 March.
Three of the pugs are beige and one is black.
One had only half an ear on side due to a birth defect.
At the time of their disappearance, one of the beige pugs was pregnant and her puppies are due any day now.
The GSPCA has made an appeal for information.
They're asking islanders if their neighbour suddenly has more dogs, or a new pug, or if they themselves have been offered a pug puppy or have heard more dogs barking nearby.
The animals charity says it believes the dogs are still in the island.