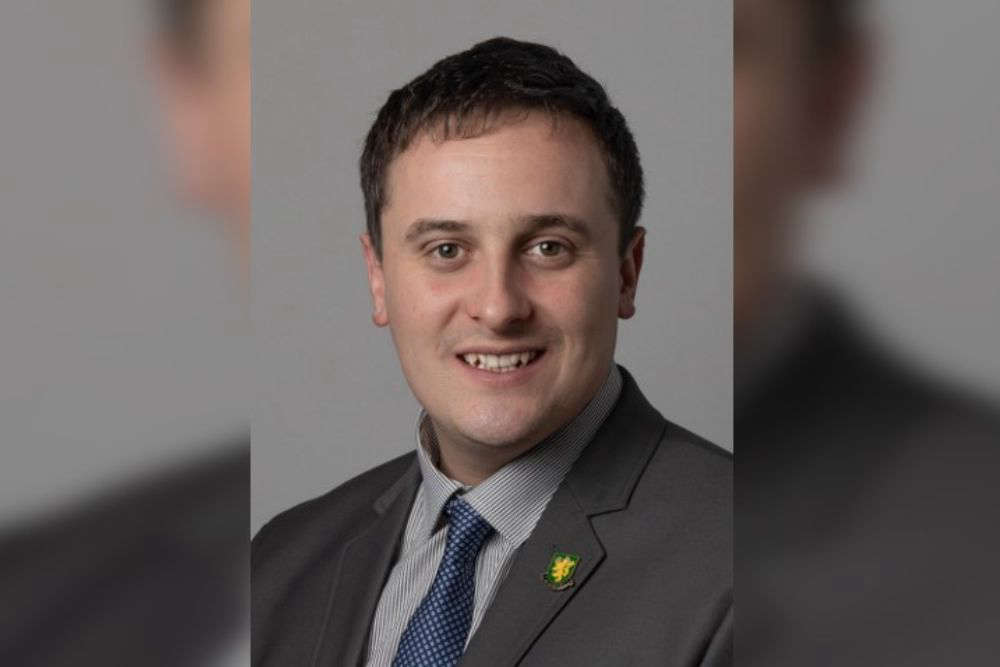 His resignation, due to pressure of work and a young family, will cause a by election this autumn.
Rhys Jenkins is stepping down after 19 months in the job, just under halfway through his four year term.
He works for Alderney Electricity and has a young family and says his workload means he is not spending enough time with his wife and children.
He holds a number of political posts, including chair of the Housing Task Group, the States' representative on the St Anne's School Management Committee and he is the liaison with Guernsey's Education Committee.
Mr Jenkins says he's sorry to have to stand down:
"I thank everyone who voted for me at the last election. I hope I have lived up to expectations and I am sorry to let them down, but I am sure my replacement, whoever they may be, will do a great job of continuing my work."
The chair of the Policy & Finance Committee, Ian Carter, wrote to Mr Jenkins to thank him for his work which coincided with the challenge of the pandemic:
"I quite understand the competing pressures of maintaining a full-time job, a young family and the commitment that you wanted to give to your States work. I congratulate you on your work and the team approach you have taken in the last 19 months, which has not gone unnoticed by the community."
There will be a by election in the autumn.