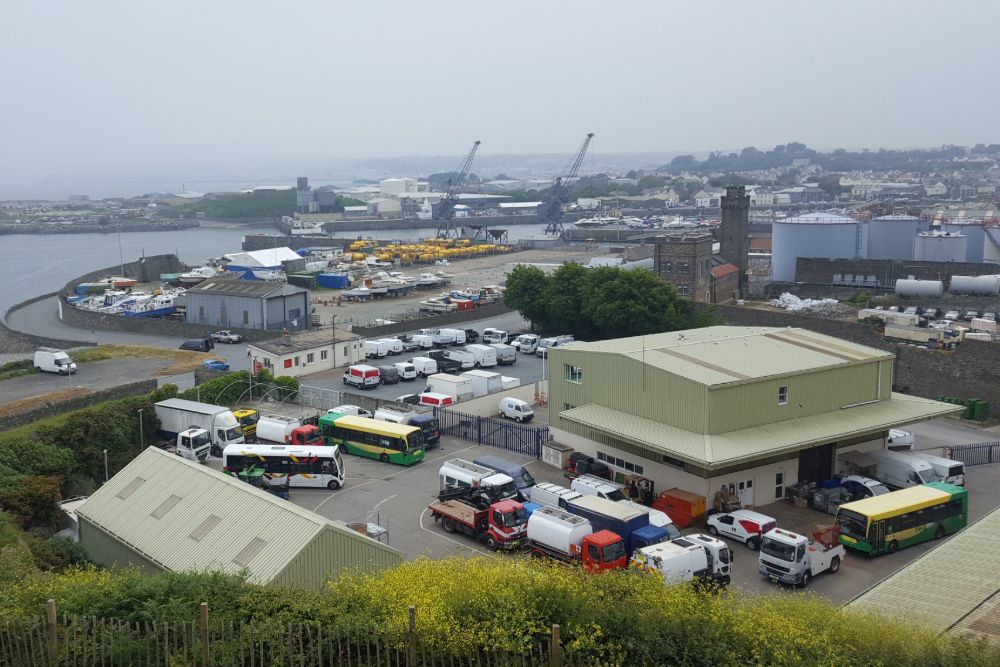 State's decade long failure to plan adequately for essential infrastructure is risking economic and environmental disaster says St Sampson's Douzaine
That s the view of the Constables and Douzaines of the Vale and St Sampsons.
Douzainier Rob Gill says the States agreed to come up with an infrastructure plan back in 2009 but it has still not materialised:
"We are concerned that things happen and the government doesn't plan. We are looking for a meaningful infrastructure plan. The States is building on poor foundations really, a two-legged stool, and as a result we already have problems in St Sampsons and we're concerned that if they carry on without a plan we'll encounter further problems.
"We would like the government to carry out its proposal to produce an infrastructure plan as part of the Government Work Plan in 2009. What we've found is infrastructure as a whole needs to be considered as a whole because every bit of it impacts on another bit. The Government Work Plan is considering bits of it but not all of it.
"The waste facility at Longue Hougue, the recycling officer was proud to say they were receiving 700 vehicles each day at the recycling centre. Well that's an extra 700 journeys a day through our parish to Bulwer Avenue. Where was that considered? Where is the ecological value in someone from Torteval driving right across the island to drop of their recycling in St Sampsons?"
An impact statement prepared by the parish and supported by the Vale Douzaine lists multiple examples where they say the States' lack of foresight has disproportionately impacted businesses and residents in the north of the island, endangering islanders and eroding quality of life.
The statement, which calls on government for an official response, highlights the possibility of another fire at Guernsey Recycling and Scrap Metal's operation, which is adjacent to St Sampson's Church, the island's oil and fuel storage facility, Norman Piette's timber mill and Guernsey Water's Longue Hougue reservoir, together with a blast hazard posed by fuel tankers drying at St Sampson's harbour.
" In 2009 the States agreed to prepare an infrastructure plan to provide long-term thinking and value for money in developing and maintaining the road transport network, the ports, hospitals, schools, climate change, flood defences, e-connectivity, transport links, public transport, utilities, waste management systems, social housing and Guernsey's ageing population.
"Twelve years on, this plan has yet to be published and the States of Guernsey will not commit to a date by which this will be completed.
"Meanwhile, the Island Development Plan, in force until 2026, published five years late and even then already out of date, is considered seriously flawed by all parishes. There is simply no consideration being given to the extensive infrastructure required to support proposed developments or the conservation of the parish."