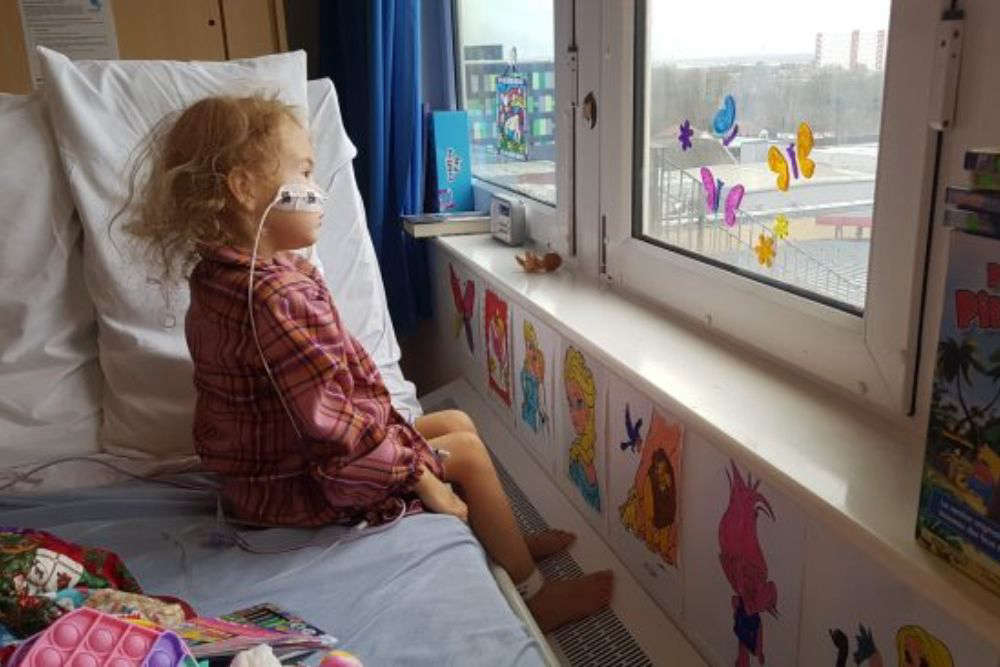 The family of five year old Romy McGahy have given an update on her ongoing cancer treatment.
The little girl was rushed to Southampton Hospital in November 2021 with an 18cm tumour in her stomach.
Islanders have rallied since to raise money and offer support.
Tests revealed Romy's cancer had spread.
The La Mare de Carteret pupil has has endured eight rounds of chemotherapy, countless scans and blood transfusions and spent Christmas and her birthday in hospital.
Mum Helen and Dad Tom, and one year old sister Zephyr are with her, living in a flat provided by the Priaulx Premature Baby Foundation and thanks to the more than £50,000 donated following news of Romy's diagnosis.
Helen says the family are grateful for the support of family, friends and total strangers.
'It's hard to believe that nearly three months have already passed. Romy has endured so much in such a short space of time and we have such a long way to go but the support we have had from family, friends and total strangers has given us so much strength."
Romy is due to have her stem cells harvested this month. They will then be frozen ready to be given back to her after she has finished the high dose chemotherapy.
"Initial scans in the last couple of weeks suggest that she has not responded as well as was hoped to her initial phase of chemotherapy. Further tests will confirm this in the next couple of weeks but she will almost certainly need additional chemotherapy or other treatment before continuing with the original schedule of high dose chemotherapy.
If the surgeons think they can operate to remove the tumour, without losing one of her kidneys, she will have surgery before the high dose chemotherapy. If they think a kidney will be lost, the surgery will be left until later as she will need to go into the high dose chemotherapy with both her kidneys. Sadly, for the time being, her treatment path remains unclear until she shows a better response."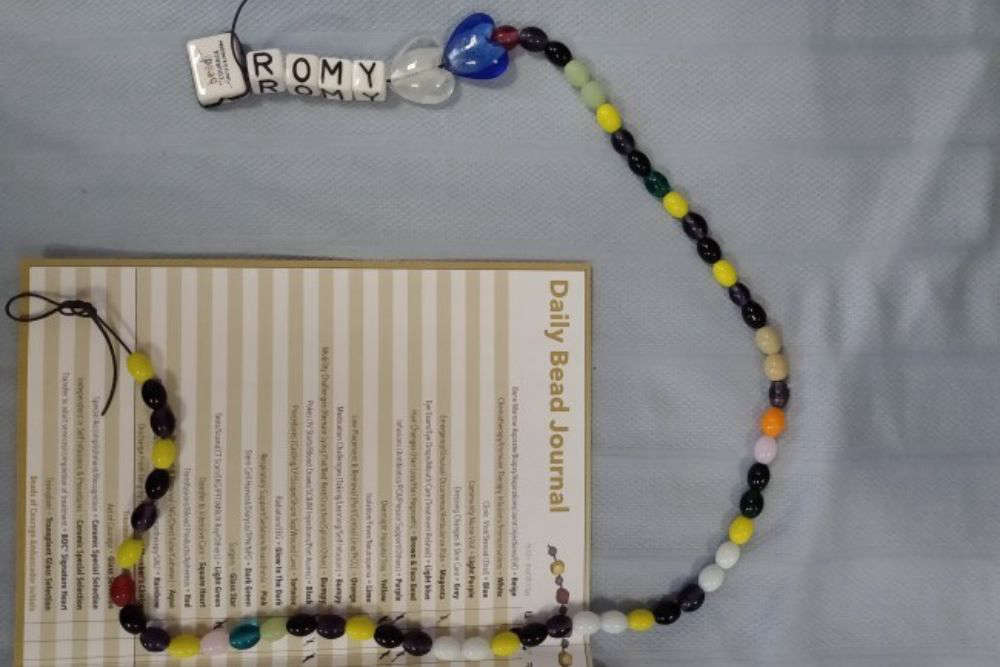 Child cancer patients are encouraged to thread a bead for every part of their treatment. Pictured above, Romy's string in the very early days of her cancer battle.
The money that has been raised is helping to support the family to be at Romy's side in Southampton, while continuing to pay their mortgage while the couple have no income.
"As a one wage family, we had already been living frugally and so our plan is that any money left can be given back to the charities who have supported us
This is every parent's worst nightmare but knowing that we have so much support gives us strength to keep positive for Romy,"
The family will soon have their car in the UK as Condor is transporting it across free of charge and Helping Jonah, Helping Others has provided a sat nav and is helping cover petrol costs.
They have created a moving blog to update generous islanders on Romy's progress and which they hope will help other families facing the same devastating diagnosis.
"There were a number of reasons behind the website. We want it to be full of memories for Zephyr and Romy to look back on in years to come. It has also been therapeutic for both of us to write a blog and help us through these times and keep everyone up to date on Romy's progress, we are trying to be as positive as we can be with the updates and so often don't go into too much detail.
Many of the donations to the page were anonymous or from people we didn't know so we want them to know the difference their donation has had and keep them updated.
Also, as a parent thrown into a crazy new world of oncology lingo and hospital protocols, we were so out of our depth at first but found there was little out there to read on the internet. Hopefully our blog might help other parents going through such a devastating diagnosis in future."