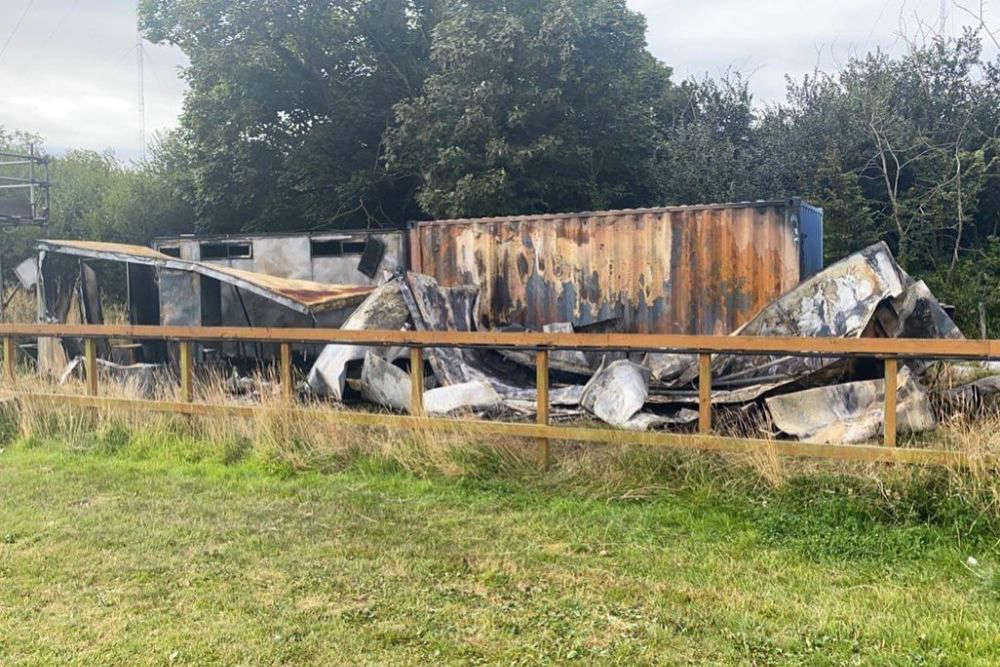 Credit: Guernsey Raiders
Guernsey Raiders' rugby kit has been destroyed in a suspected arson attack at Footes Lane.
Three shipping containers were set on fire in the early hours of Thursday morning - destroying kits and equipment worth thousands of pounds.
The club says it is 'very sad people would think it's ok to burn other people's property'.
A spokesperson from Bailiwick Law Enforcement say they are investigating.
"Guernsey Police attended the fire on the night of 4th and 5th August, along with the Guernsey Fire & Rescue Service, after the report came in. The fire continues to be investigated, and at this time is being treated as suspicious."
Insurers are also assessing the damage.
The Raiders have thanked islanders for their outpouring of generosity amid suggestions of a crowdfunding appeal to pay to replace what has been lost.