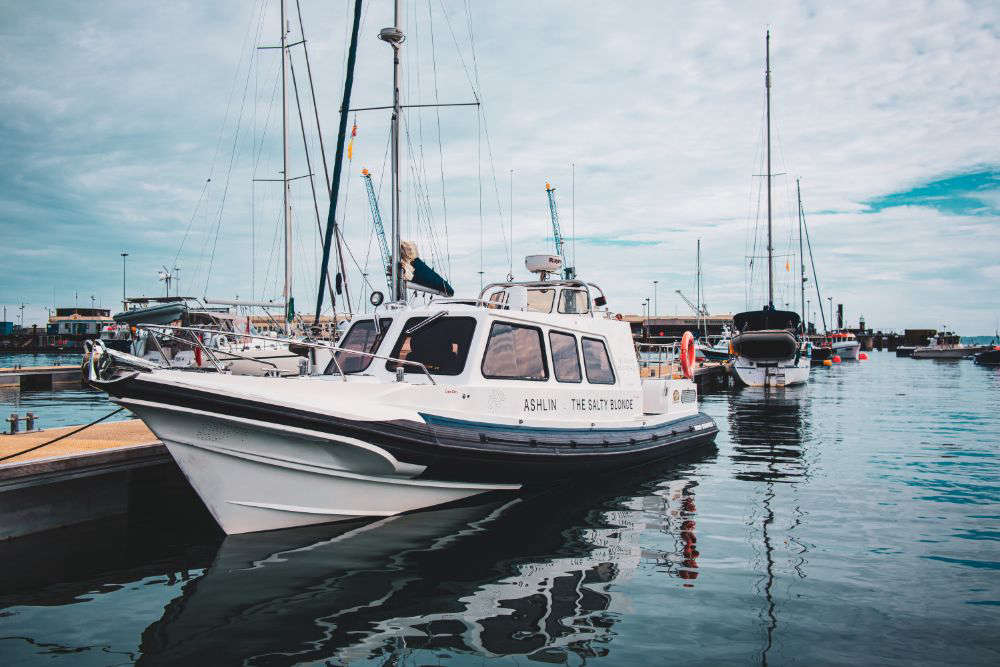 The Channel Islands has a new boat service.
The Salty Blonde passenger vessel is an 11 metre Redbay Stormforce which will transport passengers initially between Alderney and Guernsey.
It will run up to five days a week until late December.
The business is a sister company to the Blonde Hedgehog Hotel and will carry 8 passengers plus 2 crew.
Group Director Tracey Farquhar- Beck says they are keeping it simple this year but travelling further afield in 2022:
"For the last three months of this year we will be sailing to and from Guernsey, we're going to be going to Guernsey for five times a week in October, then four times a week in November and hopefully four times a week in December - we're just going to have to keep an eye on the weather for that one
These boats were designed to deal with the harsh weathers up around the coasts of Northern Ireland and Scotland, so they are pretty good in choppy waters.
The boat will out of the water for January, February, and March and back in the water from April. Then we're hoping to not only to sell to Guernsey but we're hoping to do trips to Jersey and the UK, and possibly France - but France is a little bit up in the air at the moment, but we're still planning that."
The journey time between Alderney and Guernsey will be less than an hour, travelling at around 26kts.
Skipper Mark Willilams says the boat is a 'fantastic vessel'
..."(it's) perfect for these waters as it has deep V hull form, one of the reasons it has such fantastic abilities in rough offshore conditions. Another big feature of the Stormforce 11 is the Hard Nose which is primarily a safety feature where the nose is designed to offer complete protection to the tubes when operating in choppy conditions. Coupled with two independent tubes on each side of the hull, offering even greater safety, the boat is the perfect choice for these waters."