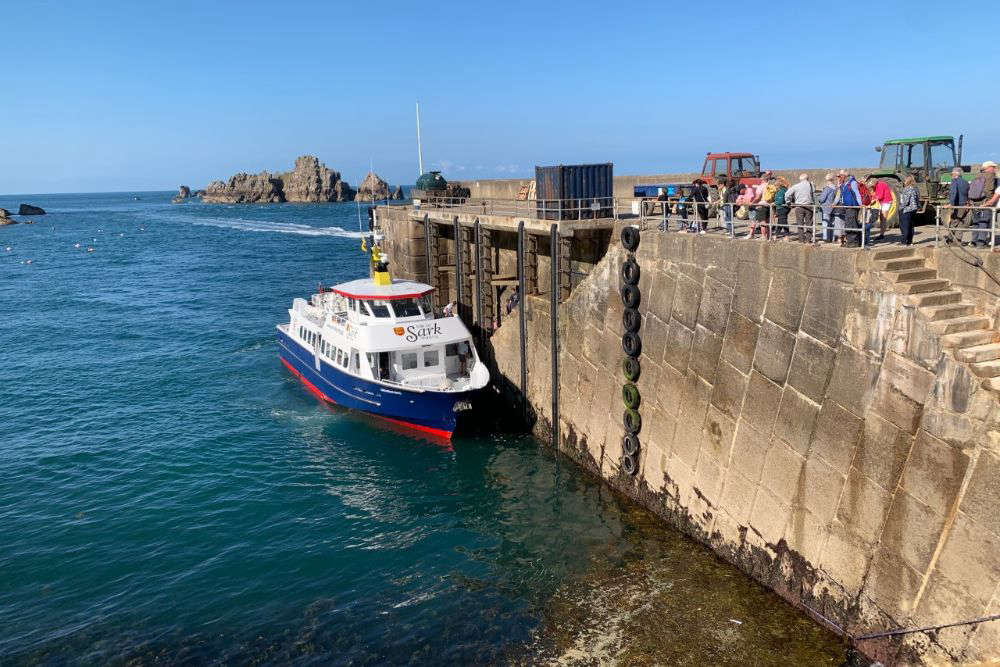 The crew says the Corsaire de Sercq leaves fewer passengers feeling seasick since setting sail in July.
The aluminium boat is lighter, faster and more fuel-efficient than the previous boats owned and operated by the Isle of Sark Shipping Company.
Members of the crew say that customers seem happy with it and it has reduced levels of travel sickness.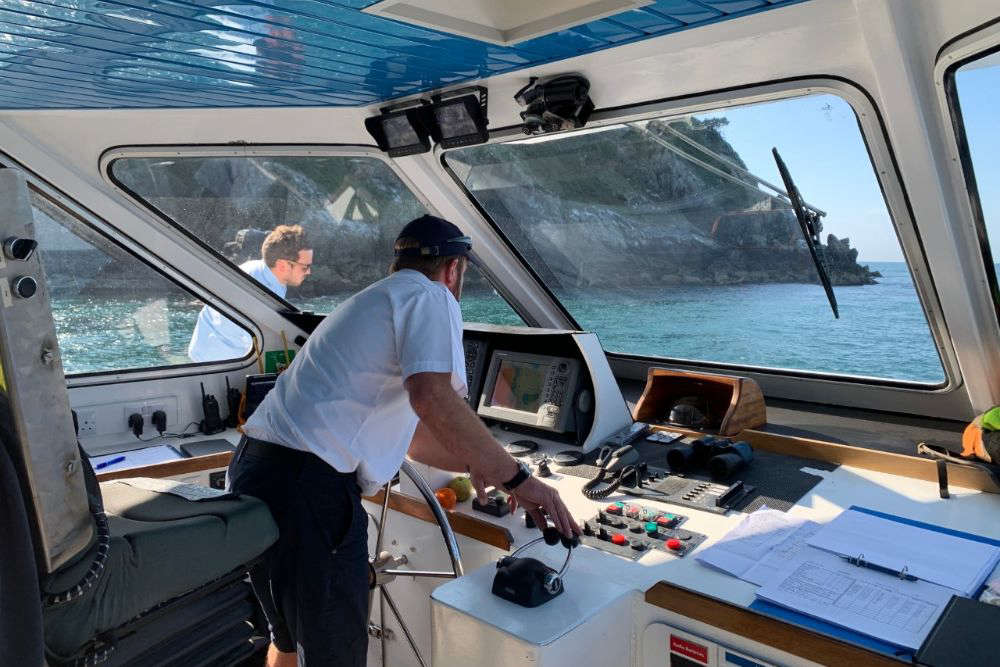 The Corsair de Sercq crew steering the boat out of Sark's harbour.
Sark Shipping Manager Yan Milner says that has happened for several reasons.
"The feedback has been very positive. The crossing time has cut down from 50 minutes to an hour, down to 35 minutes and the seakeeping on it is less rolling than the Bon Marin was so we've had less reports of people being seasick.
Not just people who are seasick but people who are taking children and having to look after a child on a boat for nearly an hour - it's now going to be half that time. It's a different experience. The boat itself is different - it's more roomy, it's got tables - come down and give it a go."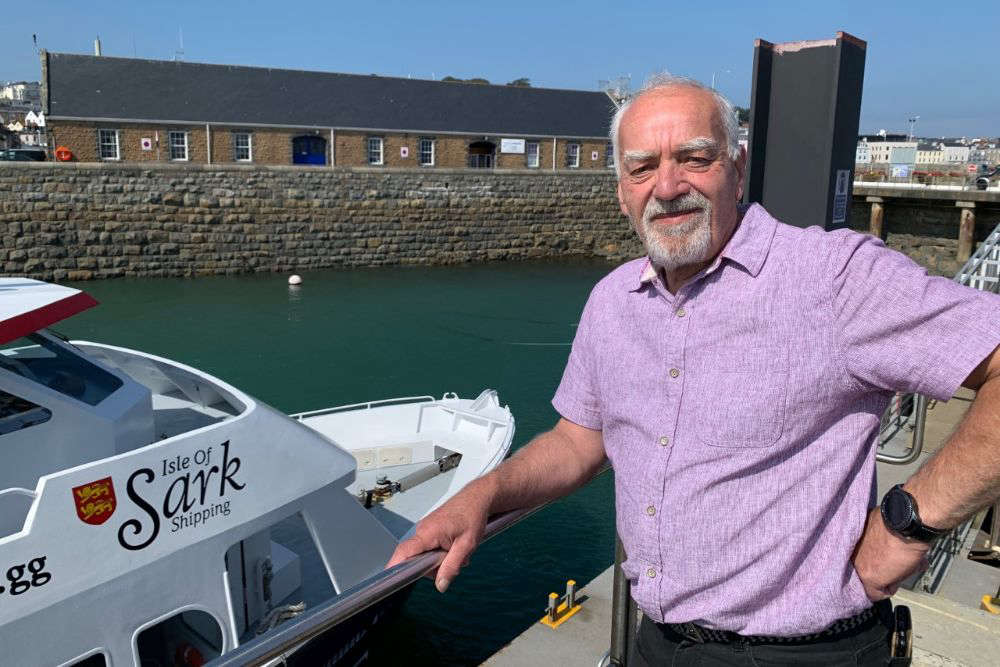 Sark Shipping Company Manager Yan Milner hopes more tourists will use the boat next summer.
The boat set off on its maiden voyage on 1 July, with a maximum capacity of 157 people. But Mr Milner says the company is still waiting for an influx of tourists.
"We were hoping for a sort of novelty value increase of having a new boat - people like to try it out. But I think this year has been quite unusual. The critical time will be next year when we introduce it to the visitors."
The boat is due to switch to its winter timetable for crossings between Guernsey and Sark in October.