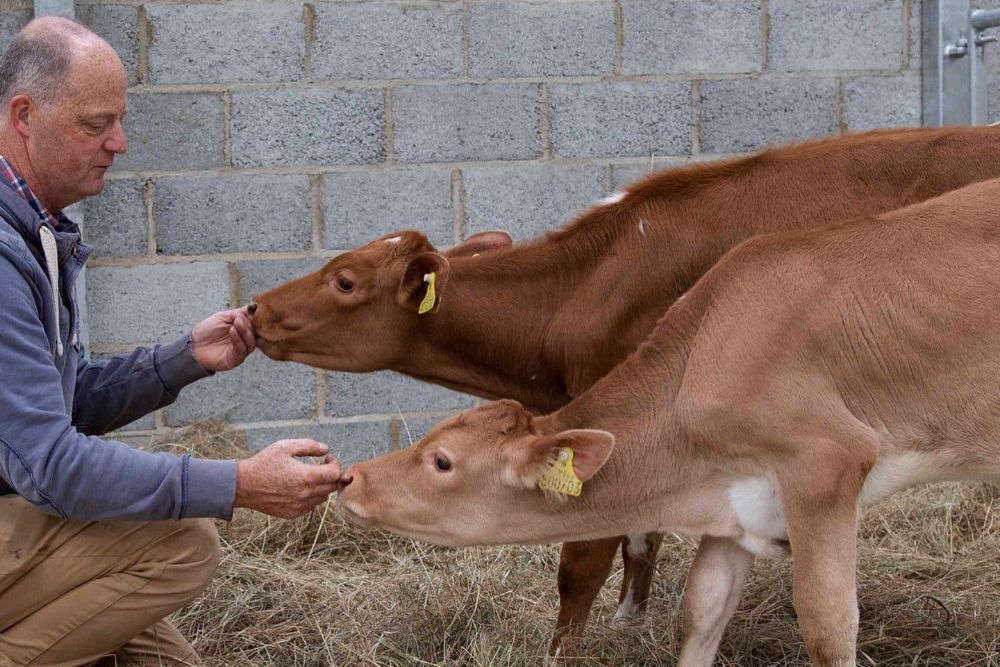 Milk is being produced in Sark for the first time since the old dairy closed in 2017.
Jason and Catherine Salisbury have moved from Suffolk to introduce a herd to the island.
Jason says the farm is on-track to start commercial production next week.
"I've moved over from Suffolk now and I'm on-site here. The dairy is now up and running. We had our first batch of heifers arrive. Hopefully we'll be up and running selling milk in the next week or so.
It's been a long journey. It's been three years since the initial conception of getting the dairy up and running. To actually be here on ground, with the animals in the field, milking twice a day is a huge relief. It's lovely, everything's all in place.
I'm just thinking now of getting equipment all sorted and everything else. Then I've got to do some testing and be absolutely spot on and I'm happy with the flow and everything else. Then on that day then we can do another launch and get some milk sold."
There are currently 11 heifers and four calves on the farm.