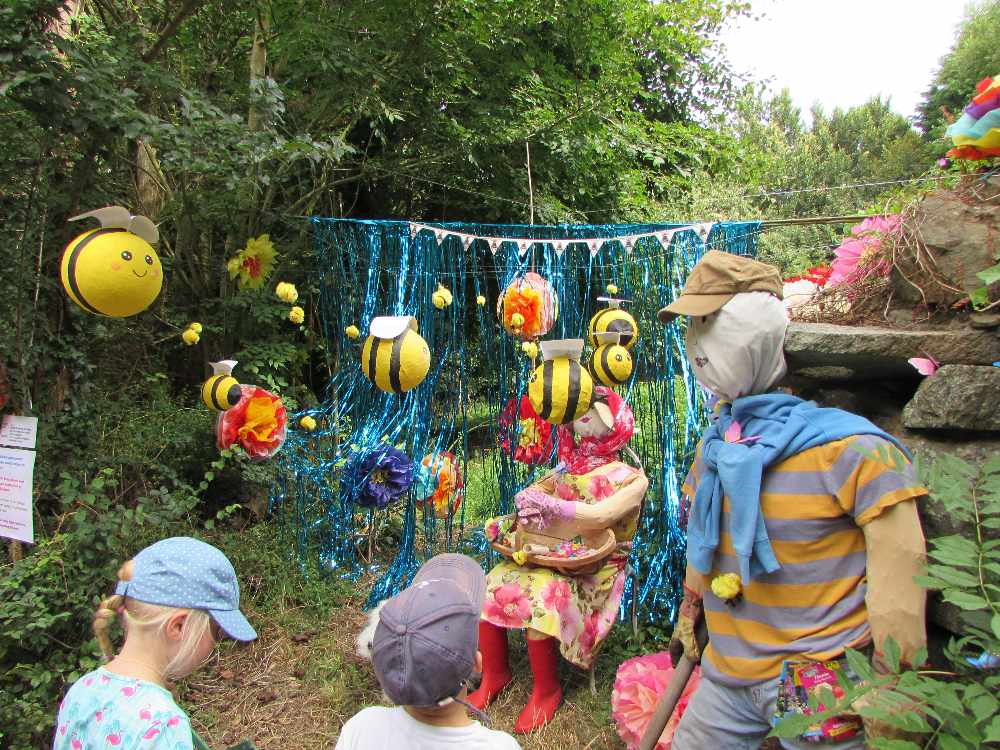 The 18th Torteval Scarecrow Festival takes place in the lanes around the parish church.
The annual family event takes place this Saturday 24 and Sunday 25 July 2021 and features a wide variety of amusing scarecrows.
Organiser Sue Brooks says it's a great day out for the whole family and you can walk your dog at the same time:
"It caters for people of every age, from babies in pushchairs to grannies and grandads, the family can come as a unit and it's good for walking the dog aswell. You see the lovely scenary that we have in Torteval, you meet lots of friends, and when you get to the end we've got delicious food and lots of activities for children to see and do."
The Scarecrow Trail starts at Torteval Church and takes about an hour and a half to complete.
This year Dr Nicola Brink, the Director of Public Health, will be the guest judge. Sue Brooks says Dr Brink will have her work cut out as the standard of some of the entries is especially high:
"There are some people who enter every year and are very, very good, so you always look our for their entries and wonder what they are going to come up with this year and always come up trumps, but they are not necessarily the winners. We have a prize for the most topical, the most inventive, the funniest and then we have a 'people's vote' as well."
The trail opens at 10am and continues until 5pm on Saturday and Sunday.